ST JOHNS, Antigua – The Inn at English Harbour has launched an eye-catching – #LockDownUnderTheSun – Campaign, thanks to the recent launch of a long-stay visa initiative.
Work easily from Antigua – Barbuda with 'Nomad Digital Residence' programme
The Antigua and Barbuda government's new "Nomad Digital Residence" (NDR) visa is designed for people whose work can be carried out remotely and are desirous of doing so from a safe Caribbean island with all modern amenities, including reliable and fast telecommunications.
The Inn at English Harbour is a 28 room, 5* Boutique Hotel located within the UNESCO listed "Antigua Naval Dockyard and Related Archaeological Sites". The 19-acre beachfront property has attracted luxury travelers seeking seclusion, attention to detail, and a chance to "turn off" ever since the early '60s. With these changing times, however, they are now extending a warm and attractive invitation to the remote worker seeking an "out of the ordinary" workspace.
With high-speed internet, and new Health and Safety Guidance and Operational Protocols in place, the #LockDownUnderTheSun Campaign aims to attract remote workers and provide a space that provides comfort, safety and security within a Caribbean, beachfront environment. The owner, Susanna Salvia Addari, stated: "We understand that these are challenging times and that everybody needs to adapt. With winter approaching, new lockdowns might emerge, so we want to give travelers and remote workers alike the opportunity to explore the possibility of working under the sun, by extending long-term packages."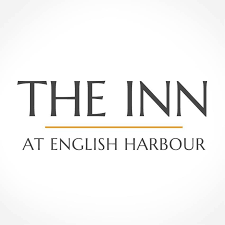 The "Nomad Digital Residence" official website states that the visa will allow successful applicants and dependents (if any) the right to reside in Antigua and Barbuda for up to two years and will be able to travel in and out of the country as they wish. It should be noted that the NDR visa does not allow the holder or dependents to work for any company or organization doing business in Antigua and Barbuda.  
For further information, please contact managing director, Roberto Falangola on roberto.falangola@hotmail.com or general manager Fabio Giorgi on gm@theinnantigua.com – #LockDownUnderTheSun