By Caribbean News Global contributor
KINGSTOWN, St Vincent — Four new candidates are expected to contest four of the 15 constituencies for the ruling The Unity Labour Party (ULP) democratic socialist political party in Saint Vincent and the Grenadines, at the next general elections.
Dr Mineva Glasgow is expected to feature on the South Leeward constituency ballot against the incumbent Nigel Stephenson of the opposition New Democratic Party (NDP) while to the north, Dr Randy Brewster will battle against the yet to be named NDP candidate.
In Central Kingstown, Dominic Sutherland will have what many political pundits have termed as the toughest election battle. He will have as his opponent St Clair Leacock, the only NDP candidate not to have lost votes in the 2015 general election.
Over in the West St George  constituency, Curtis King will come up against named NDP candidate and lone female on the opposition ticket, Kay Bacchus-Baptiste.
A ULP official said, "all of those candidates come to the political table with outstanding credentials, both academically and professionally."
Dr Glasgow is a former deputy chairperson of the National Insurance Scheme; Dominic Sutherland is an accountant in the private sector, while Dr Brewster is a respected medical physician, and Curtis King is the former principal of the St Vincent Grammer School.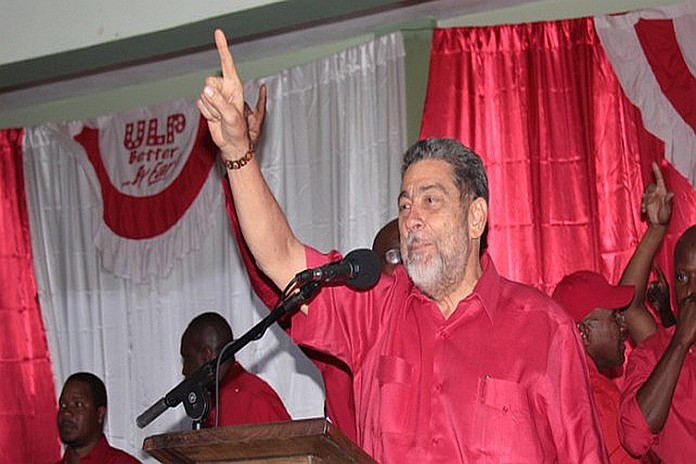 Party leader and prime minister Dr Ralph Gonsalves, has repeatedly stated publicly that the ULP will continue to refresh itself, making the party and its structures, relevant to the times.
General elections in St Vincent and the Grenadines is constitutionally due in December 2020. The ruling ULP has been in government since 2001, is seeking a fifth consecutive term in office — an unprecedented milestone in Vincentian politics.
The party has already entered uncharted political waters when it won a fourth consecutive term of office at the 2015 polls, defeating the opposition DNP by a narrow margin of  8-7 seats.
Meanwhile, there may be a fifth new candidate fielded by the ULP to contest the Northern Grenadines constituency; neither the constituency group nor the ULP central executive has endorsed any of the two prominent candidates.
Observers and pundits look forward to the ULP's National Council meeting to be help in March/April 2020, at which time all candidates may be endorsed.