By Ray Chickrie
The French foreign ministry of overseas department on March 15 announced a major COVID – 19 relief package for the overseas territory of French Guiana (Guyane) of € 250 in investments to create jobs in industry, agriculture and strategic infrastructure construction.
French Guiana, the former penal colony also known as Le Guyane Francaise is an overseas department of metropolitan France. Its colonial status was removed to that of an overseas department.
In addition to this plan, € 365 million of emergency measures have been donated to support Guyanese companies according to Sébastien Lecornu minister in charge of French overseas territories and departments.
"The state has signed a regional stimulus agreement for the period 2021-22. It mobilizes exceptional financial support of € 250 million to support several industrial and agricultural investment projects in French Guiana." Lecornu added, the execution of the plan "must translate into job creation and wealth creation, in agriculture, in public works, I have high hopes for job creation."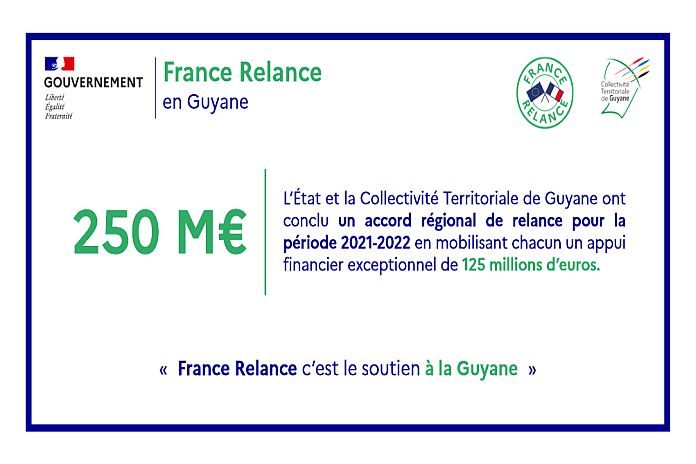 "The meeting saw constructive exchanges between Sébastien Lecornu, Olivier Dussopt and the 9 Mayors of COROM experimentation, an unprecedented device to accompany the overseas communities towards financial balance," according to Lecornu office.
The collective effort has identified three areas to revive the Guyanese economy:
Ecological transformation;
Social cohesion and fight against precariousness;
Territorial cohesion.
This the French government hopes will move French Guiana "towards a more ecological, competitive and supportive society."