By Caribbean News Global

ROSEAU, Dominica – A recent PricewaterhouseCoopers (PwC), report highlighted key development areas in Dominica that have been significantly supported by the island's Citizenship by Investment (CBI), programme is the island's health and well-being – particularly with water and sanitation.
Over EC$175 million has been channelled from Dominica's CBI programme to important water sources between the period 2015-2019, according to the PwC report. Besides, CBI funds have also been utilised to dredge rivers in eleven locations, to enable the island to better protect itself in the case of flooding.
Due to Dominica's mountainous landscape and its large number of rivers, the threat of flooding can be high depending on the time of year.
Following hurricane Maria in 2017, funds generated from the country's CBI programme were redirected to rebuilding Dominica, and importantly, mitigating future disasters by dredging rivers. "In 2018/19, overall CBIP-funded public expenditure rose to EC$347 million, almost 50 percent more than the previous year. This included EC$110 million of expenditure on river dredgings and other river protection measures, such as building river walls and river training," the report detailed.
Introduced in 1993, Dominica's CBI programme has contributed to many development projects on the island. Currently, CBI is supporting the construction of 6,000 hurricane-resistant homes, under contract by Montreal Management Consultants Est., (MMCE).
Counsel to the government of Dominica, Anthony Astaphan, SC, affirmed, recently, "There has been nothing but maximum acclamation and appreciation for Dominica Housing revolution, that the government has established, is constructing and has handed over too many residents already".
Several internationally branded hotels are under construction; a geothermal plant; construction of a new international airport; a cruise village and port facility.
These projects in-turn create jobs, skills development, entrepreneurs and in particular; a diverse workforce and the required specialist labour needed for smooth operation, with socio-economic sustainability in mind.
Resource development is a key element of Sam Bayat, Esq. of Bayat Legal Service – 'Peoples' Plan' – SME's and resource development essential for CBI programme.
"It can be so successful, but like any other concept, it needs to be managed properly, building on Dominica's CBI programme success to support the current economic boom in the long term," he said.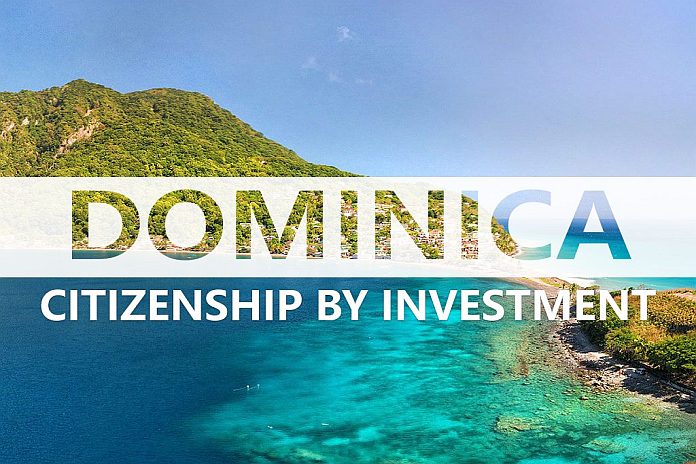 Dominica's CBI programme offers well-vetted foreign investors and their families a route to acquiring citizenship once making an investment into the country's economy. After passing thorough due diligence checks, a successful applicant gains access to a plethora of benefits unlimited to increased global mobility, alternative business, and entrepreneurial ventures.
There are two channels of investment available under Dominica's CBI programme: a one-time non-refundable investment into the government's Economic Diversification Fund (EDF) or selected real estate options. Dominica remains the world's best offering for second citizenship as recognised by experts at the Financial Times' Professional Wealth Management magazine.
As a small developing island, raising capital to finance hotels, rebuild better infrastructure, prioritises water and sanitation safeguards would have otherwise been more difficult in such a short space of time, following hurricane Maria.
"It is our duty" said prime minister Roosevelt Skerrit, "to work diligently to safeguard the CBI programme, broaden its scope to sponsor numerous socio-economic initiatives, diversify our workforce, and to ensuring that national development and economic progress transcends the policy of becoming, "the world's first climate-resilient nation," built under  close supervision of the government of Dominica.