By Caribbean News Global

ST GEORGE'S, Grenada — Complementing Grenada's scenery, culture, fun, and friendliness typical of the authentic Caribbean life – making Grenada the perfect place in which to live, work and play, it is understandable that stars align for the 'Isle of Spice'.
Grenadian citizens can travel without visa restrictions to more than 130 international and Commonwealth countries. These include the United Kingdom and all other members of the European Union, and important business hubs such as Singapore and Hong Kong. Grenadian citizens enjoy unique access to the USA's E-2 visa, privileges to Europe, Russia, Moldova, Kyrgyzstan, Schengen area, Brazil and China.
A recent Investment Migration executive survey predicts Grenada Citizenship by investment will be a best-seller this year illustrate the following: "Grenada CIP – 2.5 percent 2017 actual; 5.0 percent 2018 forecast; 7.5 percent 2018 actual and 15 percent forecast for 2019 – does not come as surprise to industry professional knowledge of key undertakings."
According to the survey, the results, "should not be interpreted as indicative of the absolute size and popularity of Residency and Citizenship by Investment (RCBI) programs. To wit: The US EB-5 program was, by far, the world's largest program in 2018 measured in FDI but, because the vast majority of EB-5 investment is conducted via firms that focus exclusively on North American programs – and because single-focus firms are excluded from the survey – the true size of the program is not reflected in the survey results."
A much-anticipated conversation – Grenada is open for business – (awaiting publication mid-week) between Caribbean News Global and His Excellency Oleg Firer, Ambassador Extraordinary and Plenipotentiary of Grenada to the Russian Federation, distinguished Grenada as "one of the few with the USA's E-2 visa, by virtue of, investing in the US economy … working in the United States, it's a unique program. A lot of countries and professionals and business executives require this. For instance, if you are a US citizen, you require a visa to mainland China. With a Grenadian passport, you don't need a visa to China and Russia."
He continued: "Visa-free to China and Russia is key. Grenada is unique and there's a lot of business to be made… we just added Moldova and Kyrgyzstan, and we're no done, we're adding more. We hope our Grenadian passport will be more valuable as we add more countries. We want to have a premium product. And we want to keep it as a premium product."
Recently, prime minister and minister for National Security, Dr Keith Mitchell, "commended immigration officers for willingly going above and beyond the call of duty, faced with the significant increase in passport applications at the end of October," summons an indication of the future.
Besides, Grenada is simplifying its Citizenship-by-Investment processing procedures and consolidating its position as the most sought-after program in the Caribbean. According to a statement from the unit, chief executive officer (CEO) Percival Clouden, "the move to a two-step system will represent a 'significant enhancement' for the program."
Investment Migration survey: "Questioned as to which program they expected to be the best-seller this year, a plurality of firms (15 percent) pointed to the Grenada CIP, three times as many as predicted the same last year."
This is measurable taking into consideration: "Among programs that exceeded expectations, the CIP's of Cyprus and Antigua and Barbuda stood out, outperforming predictions by 7.5 percentage points each. Eighteen percent of respondents indicated the Antigua and Barbuda CIP had seen the greatest relative rise in popularity among investors, closely followed by the Grenada CIP and the golden visa programs of Greece and Portugal."
This is further indication that Grenada's Citizenship by Investment program is one of the most sought-after in the world given the program's unique benefits.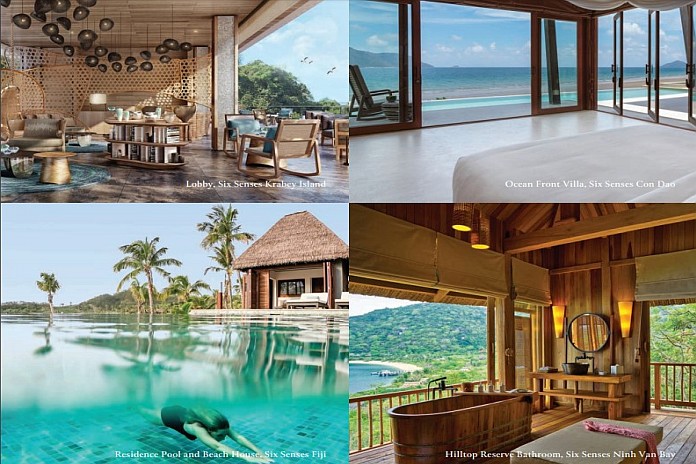 Grenada is on the right track and open for business, supported by Range Developments' global footprint; and Six Senses known around the globe for its sustainable building and operating practices as well as its delivery of world-class wellness programs.
Range Developments specializes in developing luxury resorts in the Eastern Caribbean will be working with award-winning Six Senses Hotels Resorts Spas. La Sagesse will be an incomparable master-planned development on one of the best locations in the Caribbean, just 15 minutes' drive from Grenada's airport. It will feature two luxury 5-star hotels, oceanfront villas, spas, retail and watersports facilities.
As with other Range Developments' projects, investors will be able to participate in the project, and if eligible, apply for citizenship in Grenada.
With a minimum investment of USD$ 220,000, investors in Six Senses La Sagesse, Grenada, will enjoy attractive citizenship privileges for their entire family, and a chance to share in a winning partnership with Range Developments, already, the most successful developer of luxury real estate projects in the Caribbean.
What's more, Grenada is standing out as the passport to security, opportunity, and global mobility, recognised in the areas of: Reputation, quality of life; visa-free access; processing time and quality of processing; compliance; relocation flexibility and transparency.