By Caribbean News Global contributor
KINGSTON, Jamaica (JIS) – The Bank of Jamaica (BOJ) is reporting a 15.5 percent increase in credit extended by deposit-taking institutions (DTIs) to businesses and households for the 12-month period ending September 2019, "broadly consistent" with the level of growth in this area, since the start of the year, says Governor, Richard Byles; meantime minister of transport and mining, Robert Montague, says in 2018, the minerals sector contributed some 2.7 percent to Gross Domestic Product (GDP), while earning some US$1.3 billion.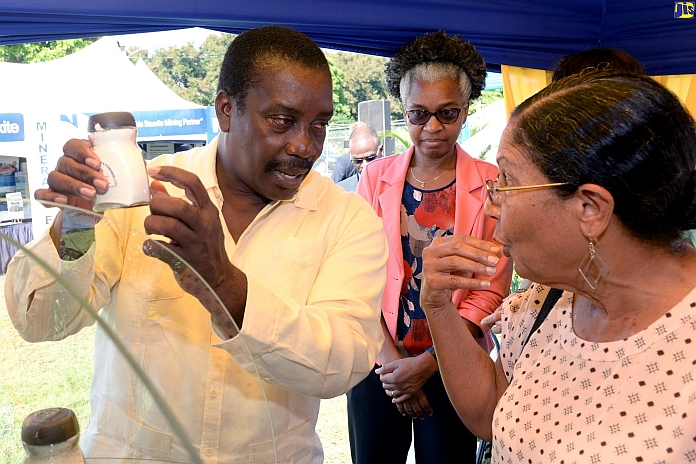 Mineral sector contribution
Minerals and mineral products, including bauxite, limestone, alumina, cement, sand, and gravel, account for more than 75 percent of the annual value of Jamaica's traditional exports, used in areas such as construction and road repairs.
"Our medical-grade limestone is the best in the world. Therefore, the toothpaste you use, there is an 80 percent chance that the filler in that toothpaste is Jamaican medical-grade limestone. The tablets that you use… have a filler… and that filler is limestone," Montague added. Therefore, it is critical that we, in a sustainable way, exploit the resource that we have because Jamaica has been blessed. So, we are encouraging investments in limestone, not only in quarrying but to take it to the next stage of manufacturing… to do the tablets here."
"In terms of our bauxite and alumina industry, they use a lot of hydrated lime. The bulk of it is imported and we do produce a little and the Ministry is in talks with a number of investors to look at doing a limestone processing facility here in Jamaica. We will provide the information…and we want the private sector to look at it," Montague said.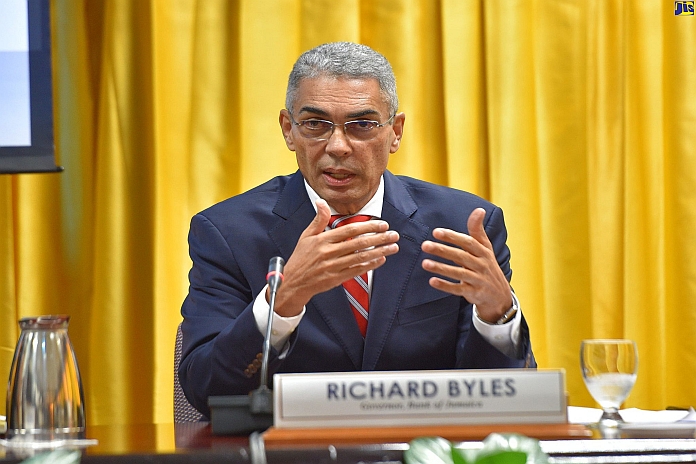 BOJ reports
"In addition to loans from DTIs, firms have been obtaining financing from the issue of corporate bonds and equity," Byles said "the continued buoyant growth in DTI credit results from institutions, such as commercial banks, merchant banks, and building societies, reducing lending rates on local currency loans; consequent on reductions in the BOJ's policy rate on overnight DTI placements, which have fallen from 3.75 percent to 0.5 percent per annum, since June 2017."
"We are seeing growth… right across a number of sectors [including] manufacturing, construction, distribution [and] professional services… so it's quite broad-based," he added. "The Bank of Jamaica's decision… is based on our assessment that monetary conditions are, generally, appropriate to support the achievement of the Bank's inflation target of four to six percent over the next eight quarters," Byles said.
According to data from the Statistical Institute of Jamaica (STATIN), consumer prices rose by 3.3 percent for the 12 months ending October 2019, as against 4.7 percent for the corresponding period last year. The largest contributor to the inflation rate was Food and Non-Alcoholic Beverages, which increased by 5.9 percent over the period; driven by a spike of close to 17 percent in vegetable prices, and a 6.4 percent increase in the category of Education, reflecting increases in school fees.
The governor pointed out, however, that there was a one percent decrease in the category of housing, water, electricity and gas, driven mainly by a decline in electricity rates consequent on a fall in the cost of fuel used in power generation, while also pointing out that transport-related expenses fell by 1.9 percent due to lower oil prices.
"This outlook for inflation is based on the Bank's expectations for the pass-through of Bank of Jamaica's past monetary accommodation to prices. The impact of this is expected to be partially offset by low global growth and inflation among Jamaica's main trading partners, declines in international commodity prices as well as continued tight fiscal policy," he added.
The report was assisted by JIS reports from Latonya Linton and Douglas McIntosh