By Caribbean News Global contributor
CASTRIES St Lucia – Irrespective of selective COVID-19 protocol defined by the minister of health and the government of Saint Lucia optional strength of pluralistic ignorance stated re-opening of Saint Lucia primarily for 'tourism business', while domestic business and the entire population are stifled in a 'State of Emergency or Totalitarian State ' weaponized for political advantage  –  the parliament of Saint Lucia is scheduled to be 'prorogued' heading into general elections.
At the time of publication, a sitting of parliament is scheduled for September 15, 2020, pending amendments. Will the prime minister defer to his best attribute of more borrowing or will he prorogue parliament? i.e.., "Ring the Bell" in the vernacular of the populist.

Caribbean News Global (CNG) previously proffered based on intelligence networks that the government of Saint Lucia was modelling COVID-19 measures and the prospects of general elections in the footsteps of St Kitts and Nevis.
The government of Saint Lucia is mounting their election machinery. The consul general of Saint Lucia in Canada and the High Commission of Saint Lucia in London are on island, while others in Europe and North America are scheduled to be on island soonest. Foreign campaign strategist have been on island for months, their activities are well-known.
On campaign financing, intelligence sources are said to be monitoring multiple bank accounts accessible by government functionaries and party affiliates. Corporate campaign finance is also triggering concern. Some of that finance is already in circulation, consist of unscrupulous use of back to school funding, questionable charitable donations and distribution of COVID supplies/compassionate food baskets in an attempt to favour votes.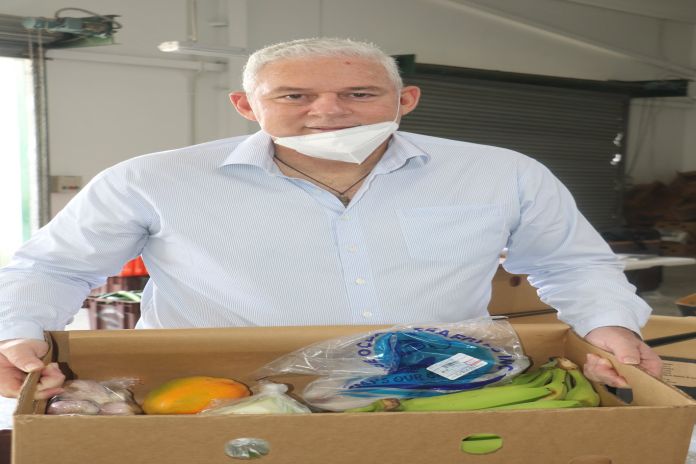 Under the 'State of Emergency,' the security forces and the government seems cherry-picking what activities are allowed – including the lack of interpretation of what a mass gathering is.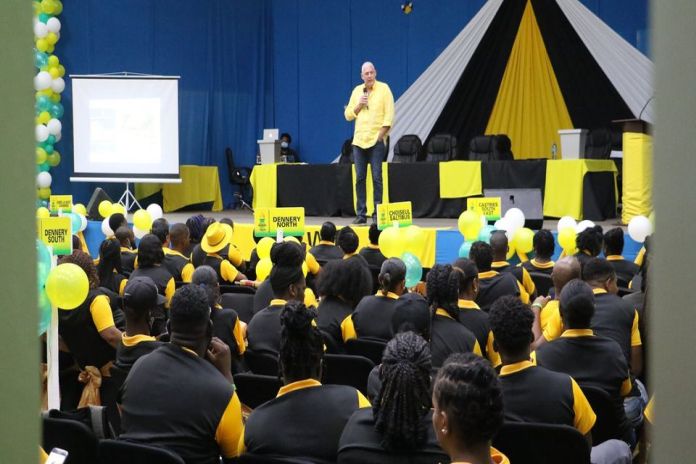 "This past Sunday (August 27), I had the pleasure of addressing and engaging the members of United Youth at their 2020 National Youth Conference. I was thoroughly impressed with their passion, ideas and commitment to developing a better Saint Lucia. […] Congratulations once again to the newly elected executive of the United Youth Arm. I look forward to continue working together with you to build a New and Better Saint Lucia #LetsKeepWorking," prime minister Allen Chastanet.
Moreover, favourable media outpost and compromised journalist are profiling the ill-defined government and prime minister to the best of their ability, either one, characterless.
"Outsiders" have been advised to be on the look-out for presumptuous and simple hierarchy outliners – men and women on both sides of the political divide that are flatterers, in a political morass positioning candidates and influencers in an attempt to advance leadership aspiration at the earliest opportunity.
The reason is obvious. The United Workers Party (UWP) – executive and operatives are struggling to define their record after four years, amid manoeuvres to replace the leader of the party.
The mantra is: "How can we survive in the 'new St Lucia'?" #Chastanetmustgo.
Multiple polls by leading Caribbean pollsters/consultants are unable to produce a favourable result for the government. Three internal polling data this year, indicates a practical defeat for the UWP with increasing unpopularity of the prime minister, and most of his senior ministers.
Meanwhile, the political field is expanding with independent candidate Dr Alphonsus St Rose gearing up for battle in Choiseul/Saltibus.
Choiseul – Saltibus regains its independence with Dr St Rose
Richard Frederick has his eyes on Castries Central. There is an indication that others are considering their options based on polling data in Anse La Raye/Canaries, Gros-Islet and Soufriere.
https://www.caribbeannewsglobal.com/richard-for-sure-castries-central-or-micoud/
The Saint Lucia Labour Party (SLP) under the leadership of Philip J Pierre is best prepared to win the upcoming general elections and form the new government of Saint Lucia, with the probability of an independent candidate(s).
The cry for dynamic leadership: 'PIP' opposition leader Pierre
In hindsight, Saint Lucia needs a renaissance built on intelligence and the modern triangle is fast approaching, according to the writings of a notable regional columnist:
"The government of Saint Lucia must employ a smart and deep-seated perspective to unclog its thinking along the lines of an Economic Development Council (EDC) to help restore faith where strange math and the abandonment of data and facts are deemed extraneous. And at the other end of the spectrum, bridge the gap to put forward legislation, offer solutions and guidance on development ideas and plans to achievable goals for economic intensification.
"This illustrates the need for a robust economic development program; an interactive foreign policy, trade, monetary, financial, economic, health care and institutional remodelling of systems, with deeper engagement with the people and mitigating future risk.
"With great power comes great responsibility. Character, ethics and intelligence are important. It is time to face looming questions on the future direction of Saint Lucia in order to avert the permanent low [lower] ebb."