By HWPL
SEOUL, SOUTH KOREA – Heavenly Culture World Peace Restoration of Light (HWPL) has issued an official statement expressing deep concern over the situation in Myanmar calling on "all relevant parties in Myanmar to express regret at the ongoing situation and engage in dialogue to seek a peaceful resolution" immediately.

For decades ethnic people in Myanmar have witnessed and been subjected to horrific atrocities including massacres, rape and other forms of sexual violence, torture, forced labor and displacement by the armed forces, as well as state-sanctioned discrimination.
HWPL reiterated "Human life must not be disregarded in any circumstances. No conflict of interest can justify violence against civilians, and no interest of any group can prevail over human life".Urging the United Nations "to take active measures so that the human rights and safety of the people of Myanmar may be protected".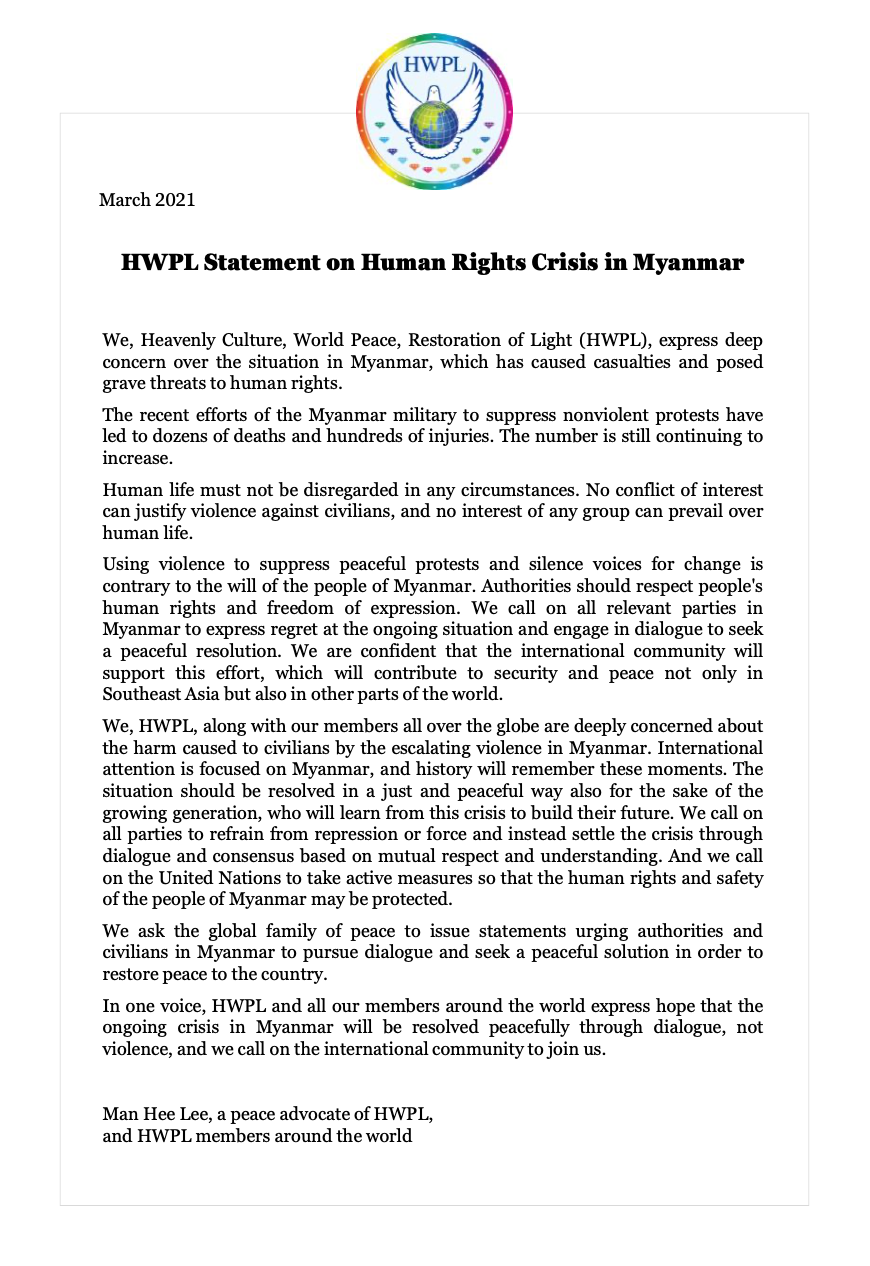 The statement left no bystanders as it also called out "the global family of peace to issue statements urging authorities and civilians in Myanmar to pursue dialogue and seek a peaceful solution in order to restore peace to the country".
HWPL is a peace NGO in Special Consultative Status with the UN ECOSOC and associated with UN DGC. For the purpose of ceasing all wars and creating a peaceful world as a legacy for future generations, HWPL has been carrying out three main peace initiatives – international law for peace, interfaith dialogue meeting, and peace education.