By Ralph Birkhoff
When the Caribbean islands shut down their borders a few months ago and all the tourists went home, the tourism industry knew it was in for a rough ride. The season was in full swing and still had a few valuable months of revenue-producing time left before the seasonal hurricane closings. Tourism was up in most islands for the year, and this was the season that would have helped recoup the losses of the 2017-18 season shattered by hurricanes Irma and Maria.
Now the tourism sector is faced with an unknown reality. Most major resorts are planning (hoping) for an October re-opening and have written off these last few high season months. Sandals Resorts recently announced they are taking bookings for June, but with the airlift to the region shut down and no committed dates for services to resume, this may be wishful thinking. Aruba recently announced border opening by July 1, but will the airlines be operating by then? If they do indeed open for tourism, it may create a tremendous advantage over other Caribbean islands that remain closed, but could this be a dangerous decision that puts the people of Aruba at risk?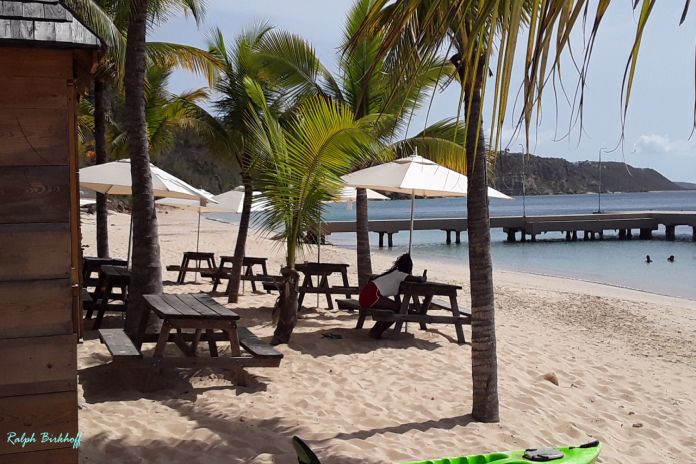 This is the dilemma. Since these island economies are so completely dependent on tourism, when they are 'closed for business' it affects almost every islander's income. Some directly – some indirectly – but practically everyone. New development stops affect the construction industry. Project halts affect all the service industries. No food is ordered affecting local farmers and wholesalers. Months of no tourism means months of no income, and that puts virtually everyone at risk economically.
Governments are faced with an impossible decision: Do we open up our borders to kick start our economy and get everyone back to work at the risk of a pandemic nightmare, or do we stay closed and safe and go through an economic shock that we might not recover from?
The future hangs in the balance between health authority direction, government decisions on border access, airline services, and the upcoming hurricane season. There is certainly pent up demand from tourists. They desperately want to get out of their homes and travel. In many cases, they have already paid for their vacations and are sitting on credits with a time limit, many with first-time vacation dreams, planned weddings, and honeymoons.
Islands like Anguilla which successfully battled the pandemic with early action and which is now virus free with no new case tests sent out in over 45 days are taking small steps to try to get people back to work. Restaurants, bars, and retail stores recently reopened but with a small local population largely dependent on tourism-based income, and now on a limited budget – and with no tourists on the island – it may be a futile exercise. But at least they're trying.
The economic impact of this pandemic on the Caribbean is yet another very real example of why the region needs to diversify its economy. The region is experiencing a real-time case study of what experts have been telling governments for years – it's dangerous being over-dependent on a single industry. It's time now that leaders in the region stop courting resort developers and start taking proactive action by their leadership, supporting their investment promotion agencies more, and to focus on Foreign Direct Investment (FDI) from alternative industries.
The region has many opportunities that are evident in its current shortfalls. Clean energy, agriculture, ICT, financial services, manufacturing – are some of the areas that should have been focused on long ago. If they had been, what the Caribbean is experiencing now might not have dealt it such a terrible blow.