By Caribbean News Global contributor
PORT OF SPAIN, Trinidad — The government of the Republic of Trinidad and Tobago supports Barbados' position not to send a representative to a meeting with US Secretary of State Mike Pompeo in Jamaica, on Tuesday, in support of Barbados and CARICOM chairman Mia Mottley, on Sunday said, "Barbados will not be in attendance, and will not be sending foreign minister Senator Jerome Walcott."
US Secretary of State Pompeo is in the region to conduct a multilateral roundtable discussion with Caribbean leaders and deliver remarks on US Caribbean relations.
Barbados PM and chairman of CARICOM snub US Secretary of State
As chairman of CARICOM, it is impossible for me to agree that my foreign minister should attend a meeting with anyone to which members of CARICOM are not invited. If some are invited and not all, then it is an attempt to divide this region," Mottley said.
"Prime minister Mottley has the full support of the government and the people of Trinidad and Tobago in outlining our principles and vision of Caribbean unity. In the expectation of Caribbean unity, the prime minister of Barbados speaks for Trinidad and Tobago," said prime minister Keith Rowley.
The ministry of communications statement said: "Prime minister Rowley has repeatedly stated that Trinidad and Tobago stands on its proud history of fairness on the world stage, ranging from opposition to apartheid in South Africa to opposing the US invasion of Grenada."
Nonetheless, Rodney Charles, member of parliament, Naparima, Trinidad and Tobago reference Barbados lead – that Trinidad and Tobago has surrendered regional leadership.
"Mottley's position, however, highlights Trinidad and Tobago diplomatic isolation, the surrender of our leadership role within CARICOM and the need for countries such as Barbados to pursue our interests in the global arena", Charles said. "We are literally on CARICOM B Team; with Barbados, Jamaica, Guyana, and even St Vincent and the Grenadines, [Trinidad and Tobago] with St Vincent and the Grenadines now holding a non-permanent seat on the Security Council as the presumptive CARICOM leaders."
"Hapless Keith Rowley and his woefully incompetent foreign and CARICOM affairs minister, Dennis Moses and a totally demoralised foreign ministry are not up to the task of promoting Trinidad and Tobago interests globally.
"While we pursue "dotish" ambitions to set up a mission in Qatar, we are leaving the Americans, Brazilians and others to reap the rewards of the energy bonanza in Guyana. We should be right there in Georgetown implementing a well thought out Guyanese policy. Instead, we are "pussyfooting" with the establishment of that most important mission," Charles said.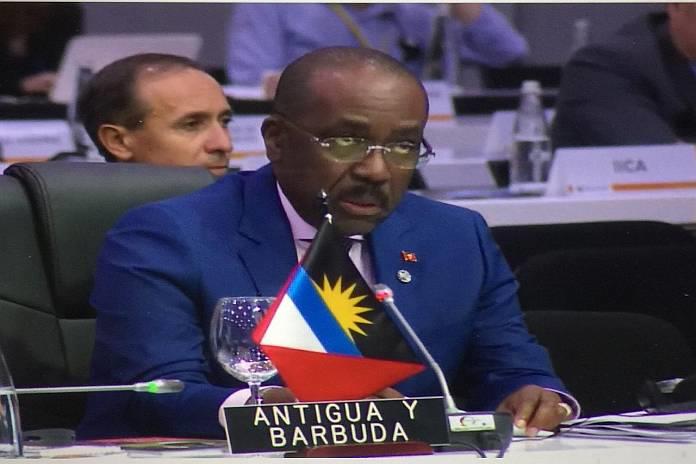 In a statement Monday, Antigua and Barbuda minister of foreign affairs E.P Chet Green, reiterated fostering strong intra-regional relations and common approaches to international relations, said: "We are very much in support of, and identify with the sentiments expressed by the CARICOM chair, prime minister Mottley of Barbados. As a government, we stand in support of this position."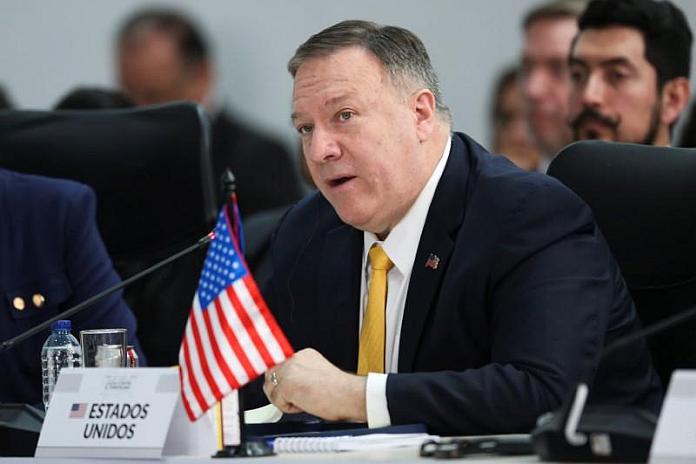 Following the meeting with Venezuela opposition leader Juan Guaido, on the sidelines of a regional conference in Bogota, US Secretary of State Pompeo said on Monday, there will be more action by the United States to support Venezuelan support Venezuelan opposition leader Guaido,
"I would fully expect there will be further action that the United States would take to continue to support President Guaido and the Venezuelan people," Pompeo added. "We do not talk about particular sanctions but everyone can fully expect that the United States is not done."
"Maduro is now running an operation that looks more like a cartel than anything else that one could describe. This isn't good for Venezuela, it's not good for the countries that are around Venezuela," Pompeo said.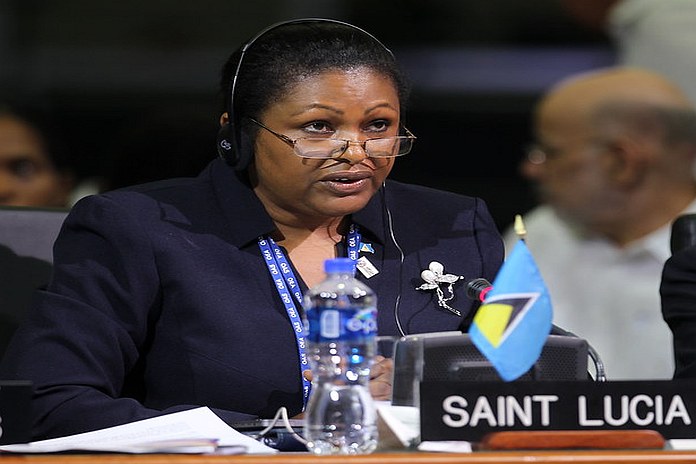 Saint Lucia is among the "weak-minded leaders who allowed themselves to be used by carrying out the agenda of others", at a time when economic collapse, hyperinflation, and migration is taking its toll on Venezuela.
Ostensibly, external affairs minister, Sarah Flood-Beaubrun is expected to attend, if only for a photo opportunity, and as expressed by a commenter on social media, "Sarah actually does some work? WOW. Shocking."