Sponsored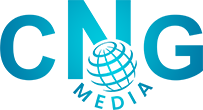 What is Gigs4five
Gigs4five is a freelancer marketplace launched in 2016, and now known as one of the best and trusted online micro-marketplace for trading skills-based services. From translators to graphic designers and voiceover artists, we host thousands of services to meet the needs of individuals and businesses at and affordable prices.
With a global community of members spanning more than 100 countries, we provide the perfect platform for individuals looking to utilise their skills to generate extra income, and for companies seeking cost-effective, short term resources. With services on offer from 5, 10, 20 or 50, as well as an option for bespoke orders of greater sum, gigs4five.com hosts a comprehensive range of services for every budget.
Gigs4five is a secure online marketplace for individuals and companies trade skill-based services. The site has a comprehensive range of services for every budget, and its clear, simple and secure transaction process makes it easy for anyone to buy and sell online.
With a growing global community of members, we provide the perfect platform for individuals looking to generate extra income and for companies seeking cost-effective, short term resources. We've got some great case studies of both buyers and sellers on the platform.
Why gigs4five is great for freelancers
People everywhere can use gigs4five.com to maximise their earning potential, develop and utilise their skill set, build strong working relationships online and internationally. From students to professional freelancers, we make it possible for everyone to share their skills and offer their services to the online global community:
Students who are embarking on their new career and need support to grow their client base and portfolios.
Small companies can use the website to attract a wider client base, by offering a particular service on gigs4five.com whilst also making clients aware of additional services or products they may be offering outside of the site.
Professional freelancers advertising a snapshot of their skills to attract new clients. Freelance editing services can cost up to £200 for a minute of footage editing, however, professional freelancers on gigs4five.com may offer the same service for a fraction of the price. The likelihood of multiple orders makes this feasible for the freelancer, whilst the service buyer enjoys the service product of a professional freelancer at an affordable price.
Individuals looking to earn extra income. Did you know that 37 percent of members on gigs4five.com are already in full-time employment? Whilst many of these individuals simply want to share the skills they practice as a hobby, many of them are saving for that dream holiday or a new home.

Why gigs4five is great for companies
One of the biggest hurdles for small and medium companies is growing their business while keeping costs to a minimum. This is where gigs4five.com makes it easier and more affordable for businesses to outsource tasks and complete those projects that might otherwise cost thousands of pounds.
Easy budgeting: With all services on the website clearly priced alongside separate pricing for service extras, budgeting for a project is simple. And for more complex projects, sellers can create bespoke orders to meet the buyer's requirements. Furthermore, the website now includes a great feature which allows buyers to post a request for a service that may not already be available on the site. Simply set out your requirements and how much you would like to pay for the service; members of our selling community can then contact you to pitch their skills and provide a quote.
A secure working environment: Our service sellers will only receive payment once their order is delivered in full. We take quality assurance very seriously with vigorous systems in place to ensure orders are delivered on time and as expected.
A fun community to work with: We are really proud of our global selling community, and some of our most successful service sellers have been members of gigs4five.com since its launch in 2016. Our service sellers are always happy to help with advice and suggestions on your chosen project. It's in their best interest to make sure you are happy with their service and that you enjoy your buying experience on gigs4five.com.
Credibility is key: Our service sellers pride themselves on the positive reviews and testimonials they receive of their freelance services. Before placing an order, you can review the quality of each service by reading the buyer reviews and viewing the seller's overall percentage rating. This can help you decide whether the particular seller is the right freelancer for your project. For any project, visit Gigs4five.com.