Sponsored 

By Caribbean News Global
ROSEAU, Dominica – In the nature island of Dominica, Range Developments completion of Cabrits Resort and Spa Kempinski an iconic and transformative resort for the Dominican tourism landscape, in much that same as Park Hyatt St Kitts and Nevis, and Six Senses La Sagesse, Grenada are testaments to its dedication to the Caribbean.
When are you coming to visit us here, inquired Mohammed Azaria founder of Range Developments on twitter Sunday?
All of the resort's 151 guestrooms and suites are luxuriously appointed, from deluxe and superior rooms featuring mountain or ocean views to spacious suites and two-bedroom duplexes, and villas. Inspired by the island's natural beauty, each features a soothing palette of coastal colours, detailed wood accents, and ample natural lighting, bringing the beauty of the outdoors in. While worlds away, guests will find all of the modern conveniences of home right at their fingertips, from flat-screen televisions and complimentary WiFi service to in-room espresso machines and luxurious bath amenities.
"We believe that our prestigious, European heritage puts Kempinski in a unique position to satisfy the expectations of the stylish and discerning traveller. It's not just to simply provide a hotel bed and a meal, at Kempinski it's all about bringing a story to life," said general manager, Cabrits Resort and Spa Kempinski, Dominica, Michael Schoonewagen.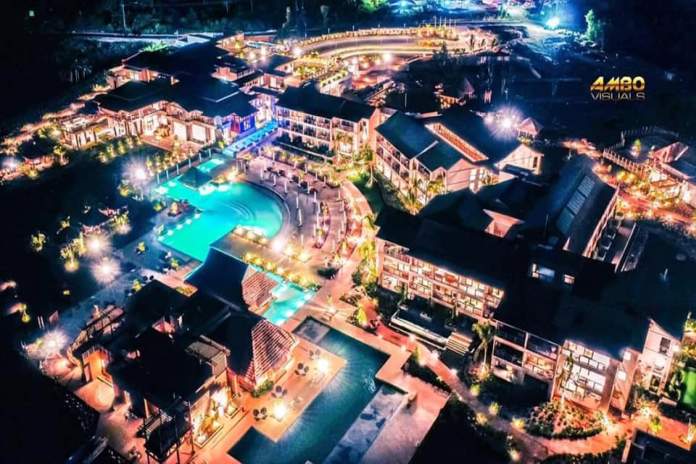 "Kempinski is committed to providing perfection for our guests at every moment and in every way. Perhaps it's something as life-changing as a wedding celebration, where our attention to detail and perfect service mean that your special day goes without a hitch. Or perhaps it's as simple as the note left on your pillow at night, which thoughtfully lets you know the weather tomorrow, so you know how to dress in the morning," he said.
Cabrits Resort and Spa Kempinski Dominica is a five-star resort hideaway ranked amongst the best in its class in the Caribbean rooms and suites, three large meeting rooms, one amphitheater, spa, three swimming pools, three restaurants, water sports centre, kids club, shops, and tennis courts.
Economic impact
Impact on the local community is more than just job creation and additional tax revenue. When all economic considerations are accounted for, total direct, fiscal, indirect, and induced impact can give the public a more universal understanding of a hotel development's impact.
Direct impact
Room revenues, food and beverage revenues from restaurants and banqueting, as well as other potential revenue sources such as spa or parking; payroll paid out to employees hired at the hotel as well as all payroll paid out to temporary construction workers who construct the hotel.
Fiscal impact
State and local taxes that will be collected from property development and operations; sales taxes collected in association with the hotel generated revenues. Payroll related taxes collected from full-time hotel employees and temporary construction workers; local governments will also collect new property taxes from the operation of the hotel; including revenue through lodging taxes.
Indirect impact
Contractors and suppliers will also benefit. All jobs and income generated by businesses that supply goods and services to the hotel. Examples of businesses that will indirectly benefit from the development of a hotel include suppliers of rooms related goods, food/beverage, flowers, room amenities (e.g. soaps), telecommunication vendors (internet, cable TV, etc.), utility companies and other hotel related vendors. Guests spending outside of the hotel, for example; excursions, souvenirs, restaurants.
Induced impact
Economic effects generated when employees (full-time and temporary) and suppliers re-spend wages on local consumer purchases, for example; employees picking-up groceries or fuelling their vehicles on their way home from work.
For the ultimate Cabrits experience, the 4,585 sq ft presidential Villa features stunning ocean views, dedicated butler service, a private lobby entrance, two bedrooms, two and a half bathrooms, a dining room, a private spa room with sauna and a large, oversized terrace for outdoor dining, complete with a grill and private pool. A private chef is also available upon request.
A feast for the senses
Every detail of the guest experience at Cabrits Resort and Spa Kempinski has been carefully thought out to allow guests to feel, smell, see, hear and taste what Dominica has to offer. From a culinary perspective, the resort's three distinctive restaurants feature both local and international cuisine as well as "farm-to-table" and "sea-to-table" dining.
The resort's signature restaurant, Cabrits Market, provides an ambiance of vibrant colours and flavours indicative of a Creole market. A variety of interactive buffet stations include a wide range of international fare from Italian to barbeque to, of course, a Creole-themed dinner and opulent brunch.
The Kweyol Beach Café takes a unique spin on the traditional Creole beach bar with an elevated approach. Offering a tasty mix of Creole dishes, international favourites and home-made ice cream flavours such as coconut, this sea-view restaurant is a must-do for every guest.
Bonsai serves Pan-Asian cuisine as an exciting alternative to the resort's main restaurant and beach bar. Bonsai offers a flavourful journey across Asia with sushi, sashimi, satays, Thai curries, wok-sautéed dishes and more.
With both indoor and outdoor seating, the Rumfire Bar serves as the perfect place to end the day, watching the sunset while sipping a drink or enjoying a fine cigar. The bar's expert mixologist prepares both classic cocktails and original creations utilizing local Caribbean rums and dark spirits.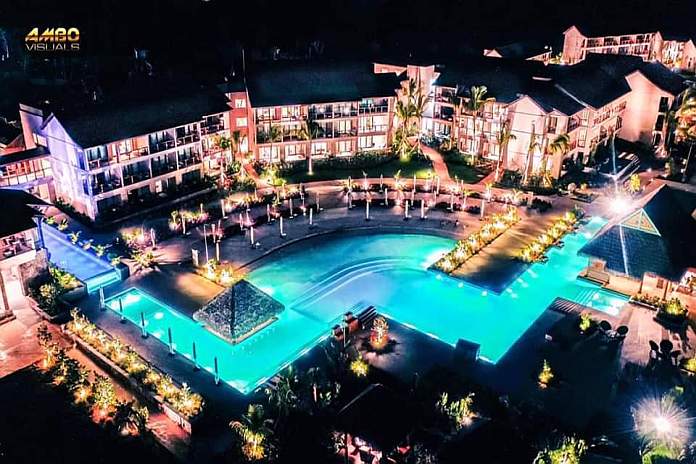 Rounding out the resort's sensorial experiences is the 18,000 sq ft Kempinski Spa. Guests may select from indoor and outdoor wellness experiences, bringing themselves closer to nature and creating a connection with the island's unique ecosystem. The spa's comprehensive menu includes treatments inspired by the local culture and sense of place.
'Must be the proudest Caribbean minister of tourism", hailed Azaria on twitter, Sunday, beaming in jubilance.
Dominica's eco-tourism boom is financially supported and maintained by the island's successful Citizenship by Investment (CBI) programme. The initiative enables investors to either make a one-time contribution to a government-held fund or buy into shares of selected real estate, such as Cabrits Resort Kempinski or another six options, in exchange for Dominican citizenship.
The Cabrits Resort Kempinski is one of the eco-conscious hotels and resorts debuting on the island this year. Hailed as a 'hideaway resort', it is cleverly designed between the Caribbean Sea and the Cabrits National Park.
Located in Dominica's second-largest town, Portsmouth, the 151-room five-star resort offers world-class amenities, including a full-service spa, tennis courts, modern fitness facilities, as well as spaces for weddings, meetings, and conferences. The resort has already received international attention from the likes of Forbes, naming it one of the most anticipated Caribbean hotel openings this year.