A two part series is next on CNG

Extracts …
The article 'A Stunning St Lucia Golf Resort Is Really Out of the Way. That's by Design' reads: "Cabot Saint Lucia is set to open in 2021, and a 50-suite boutique hotel will open in 2022. The partners said they were reluctant to divulge their investment in the property."
So really, how does this compare with leader of the Saint Lucia Labour Party (SLP) Philip J Pierre rebuttal, July 2019? "If NIC wants to calm people's fears " Pierre said, "they must provide more information about the exact nature and their involvement in the Cabot project. The SLP is always supportive of development that will improve the quality of life of citizens, but such development must be conducted in an environment of transparency, fiscal prudence, fairness, and accountability, especially when NIC funds, the only source of income for most pensioners of this country, are involved."
Besides, what proffered an international business venture of high-net-worth to apply to the NIC instead of a commercial bank or lending institution, locally or internationally, admittedly generates much discussion and concern.'
"In addition, the luxury real estate at Cabot Saint Lucia will offer the best of Caribbean living with a collection comprised of stunning hillside town-homes and exceptional single-family homes conceptualized by world-renowned architects, along with customizable beachfront and bluff-top grand estate lots. Each home will be surrounded by a panoramic turquoise seascape that provides direct, exclusive access to the resort amenities and golf course. Pre-sales will begin summer 2019, ranging from $760,000 to $10 million."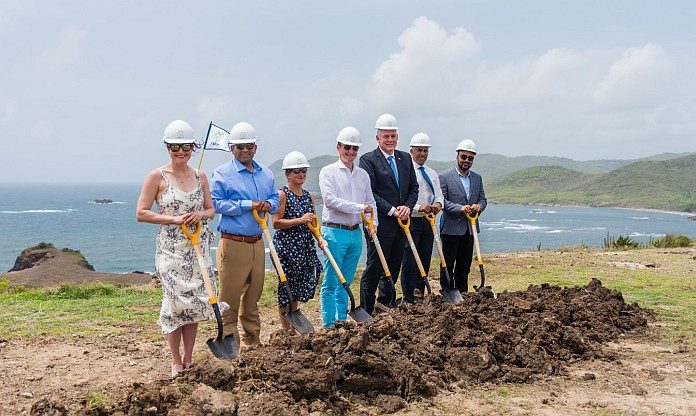 From the onset, the landscape of Point Hardy, a 375-acre peninsula concept of a luxury resort and 18-hole golf course distinguishes the connotation: "But its beauty will pose challenges," referenced the article.
"Along with the problem of integrating real estate with golf, Coore said, the island's topography and agronomic qualities, in some ways, aren't ideal. Coore and Crenshaw practice what has been termed minimalism in golf course design, which seeks to use what the land has, rather than using heavy equipment to move earth or bringing in additional materials."
"Cabot Point, as the course is being called, features a number of rocky outcroppings and soil that will make it challenging to create the style of course that Coore and Crenshaw typically build."
Research indicate that investment and/or loan in companies that depend on government/taxpayers' dollars and considerable concessionary terms, repeatedly, is not a model of development or success, but ideally is bad business.
So ideally, is the said $30 million pension fund investment, a-hole-in-one: For the benefit of us all, "within the parameters of the National Insurance Corporation (NIC) investment policy and guidelines" and has it passed the "rigorous investment process"?