Exclusive to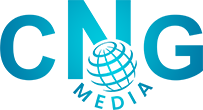 By Caribbean News Global

LONDON, England – While many Caribbean countries are raising capital via Citizenship by Investment (CBI) programme carving a niche in ecotourism, luxury hotel brands, real estate options, and financial services from high net-worth individuals; "A 'Peoples' Plan' comprising investment capital from CBI programmes should also make allocation for Small and Medium-Sized Enterprises (SMEs) and local entrepreneurs on the list of approved CBI projects," says Sam Bayat, Esq. of Bayat Legal Service.
"To help elevate the local economy a potential synergy can be created between the applicant(s) and local business owner," Bayat explained. "This could generate resource development, joint ventures, public-private partnerships (PPP's) thus providing greater benefits and expertise readily available to economic viability."
This rationale also extends to choosing quality over quantity as a guiding principle that forms part of a cohesive development strategy in selecting investors through the Economic Diversification Fund (EDF) and CBI-approved real estate option.
Bayat's provision for SMEs and local businesses to access funds from CBI programme is supported by the realism of business development and requisite support for ongoing operations required for CBI real estate and other investment operations.
The coming on stream of luxury resorts and ecotourism properties have benefited a multitude of small businesses. Business services – logistical and operational are vital to reassure ongoing operations, and more acute in Caribbean States that depend heavily on extra-regional trade and service delivery.
Given that CBI money is going to donations in government coffers and used for various projects and approved real estate option is there for big projects like luxury hotel brands, "there should be a third option," said Bayat. "A 'People's Plan' that involves local business, small operators thus creating a nexus between CBI applicant and local business owners."
"I have had clients," Bayat explained, "who are in the business of flowers and they have applied for Dominica. If Paradise Valley and Nursery, – A remarkable success story featured in Caribbean New Global, was on the approved list of projects with one or two CBI applications permitted for funding, seed capital for new ideas, or equity capital to expand, regional and international. By capitalizing on the CBI programme, the concept thus creates a sustainable socio-economic ecosystem, that favour high-income jobs, and more professional development opportunities."
"Besides, when you pair resources successfully, you create synergy and in this instance in two different geographical locations ( Caribbean – Europe/Asia), serving as a knowledge base for trade and investment in new markets, and the introduction of new technology with leverage in a worldwide industry," he stated.
PPP's and business expansion
"Why not look into the pool of applicants who would be interested in spending the same amount of money – approved donation capital –becoming a partner in local business to help thrive and have a better balance sheet.
"Small Caribbean States have issues of unsustainable debt vs capital. Many business debt ratios and owners' equity are abnormal, and many companies are on the brink of bankruptcy. The CBI programme is an excellent way to help local businesses redress this ratio to an acceptable level," Bayat explained.
Micro-financing
"A micro-financing bank, cooperatives, and member-owned organizations should be introduced as a further component. This option has a direct impact on the lives of people unable to access mainstream financing to loans, credit, insurance, access to savings accounts, identification cards, money transfers and amenities provided to small business owners and entrepreneurs.
Bayat added: "The simple idea surrounds the application of an allocation from the EDF and/or a pull of investor capital comprising professional in that endeavour seeking second citizenship, can leverage their expertise to help local enterprise improve service and product, foster greater returns, exchange knowledge and sustainable economic growth.
"It is a win-win for government, local business success (less failure) and the investor, seeking second citizenship, thus providing direct involvement in the country. This also provides an avenue to justify the reasons for obtaining a second citizenship, by the fact that they are co-owners – shareholders – directors (in this instance) for micro-financing, actively contributing to economic development, market share and global competitive advantage of the country," he said.
Resource development
"The same concept can be extended to education and skills development, health services and medical specialist (extensively needed) capable to fund, operate and offer clinical services (at affordable price points) in underserved communities of participating Caribbean CBI programmes.
"The CBI programme must be sustainable and relevant to everyday people, visible and rewarding in nation-building. Therefore, there should be a commitment to fund industry, develop human resource, generated high-paying jobs in technology, agriculture, tourism, housing development, healthcare – medical specialist, air and seaport development, to facilitate high returns and added-value in 'A Peoples' Plan,' " Bayat said.