By Caribbean News Global contributor
CASTRIES, St Lucia – Faced with the high risk of COVID-19 on Saint Lucia, a press release on Friday from the office of prime minister Allen Chastanet, communicated that he is currently in Miami with chief medical officer, Sharon Belmar – George and chief environmental officer Parker Ragnanan for a meeting with Carnival Corporation and Royal Caribbean chief operating executives.
"The objective of the meeting is to establish a health clearance protocol between the ministry of health and the Cruise Lines amidst the growing threat and transmission of the COVID-19 in the Caribbean and Latin America," the statement declared. "On the agenda is the discussion of mutual concerns in relation to the measures and policies that the government of Saint Lucia have enforced to ensure the health and safety of the population and to reduce the entry and impact of COVID-19."
However, Saint Lucia's response to COVID-19 has been labelled "the worst prepared in the region" with a government "ill-prepared to execute COVID-19 emergency plans, national action plans, and information strategy.
https://www.caribbeannewsglobal.com/st-lucia-government-ill-prepared-to-execute-covid-19-emergency-plans-national-action-plans-and-information-strategy/
According to the statement from the office of the prime minister on Friday, "This meeting forms part of Saint Lucia's risk management and preparedness strategy as the nation continues to mitigate against the arrival of the virus."
In a broader context, the confirmation of COVID-19 in Martinique highlights the challenges posed by the outbreak amid collaboration, the need for transparent information-sharing to better understand response measures.
Strengthen understanding about COVID-19 and support to a national response is extremely necessary. The Martinique case makes it all to vivid, the geographic proximity and the high level of social and economic activity between these two countries.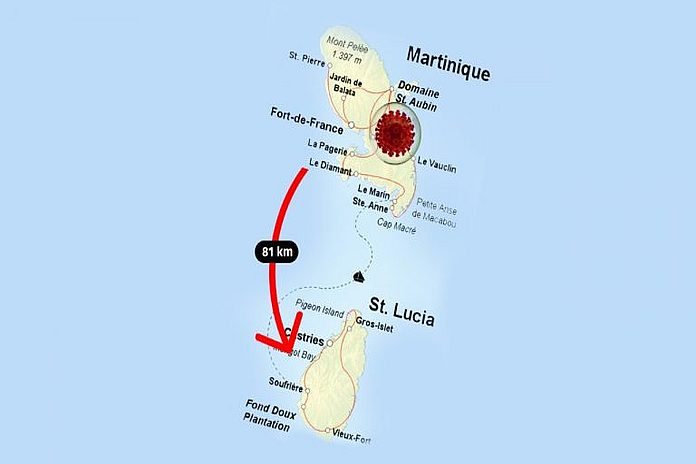 World Health Organisation (WHO) chief Tedros Adhanon Ghebreyesus said on Thursday, "Plans that start with leadership from the top, coordinating every part of the government, not just the health ministry – security, diplomacy, finance, commerce, transport, trade, information and more – the whole government should be involved."
Saint Lucia's strategic response plan is not established at a local level visible to the naked eye; even now, a nation-wide strategy and technical plan is an ongoing cache. Containment measures are unknown. A national response identification and testing of suspect cases are non-existent (at this time). The isolation of patients and hospital facilities are significantly unprepared. Critical policy issues and the lack of leadership is inadequate to improve weak health systems and to ensure maximum capacity.
The importance of the business community, regional and international collaboration with agencies, underlined the importance of last Sunday's heads of government meeting in Barbados; to discuss critical coronavirus issues, provide guidance to aviation authorities, airlines, cruise industry, and airports.
However, prime minister Chastanet was not minded to engage at that level; instead, he was overheard requesting a Ti-Punch (his apparent native rum-drink).
In a request for comment, a talk show host replied: "Chastanet is in Miami to meet with the same cruise ship executive that he could have met in Barbados, last Sunday, if he was not having drinks."
Meanwhile, WHO "has urged countries repeatedly to adopt infection containment measures without delay, as these will give health services more time to prepare for a worst-case scenario." Also, WHO's rapid response team to Italy for COVID-19 recommends, "Strong coordination between all actors in charge of the response at central and regional levels is the basis of an effective response."
Additionally, preparedness and response activities for COVID-19 is essential to the current evolution of the outbreak and to scale up involvement as needed, WHO recommends.
In Saint Lucia, however, implementing preventative measures is seemingly distant as the prime minister is in Miami "to establish a health clearance protocol" underlines the disconnect that people most at risk, who are already living on the edge economically, may well be further marginalised by COVID-19 measures, not known to them.