On the occasion of Saint Lucia's 42nd anniversary of independence, Philip J. Pierre, leader of the Saint Lucia Labour Party (SLP) in his address to the nation on February 22, 2021, presented our greatest challenges, as published in part one.
In part two, Caribbean News Global (CNG), profiles the economic challenge, the education challenge and the concluding ethos.
By Philip J. Pierre
The economic challenge
We can give greater meaning to our independence by working together to tackle the challenges of an economic crisis, begun by the disastrous economic policies of a government that has borrowed excessively and misspent terribly, and which has been worsened by the destructive effect of COVID-19 on our economic mainstay – the tourism industry.
Our way out of this crisis will require greater attention being given to unlocking the potential of our indigenous industrious and disciplined entrepreneurs by assisting them to start or expand their businesses.
We must recommit to creating an economy where the aspirations of Saint Lucians will be supported by a government seeking to encourage wealth creation regardless of their socio-economic backgrounds.
Alongside our indigenous business, we should create a business environment, which attracts credible foreign investors who can bring well-paid jobs to the people of Saint Lucia.
There is an urgent need for a caring government, which will harness the talents of its young people by giving financial, marketing and technical support to convert hobbies into businesses and skills into entrepreneurship.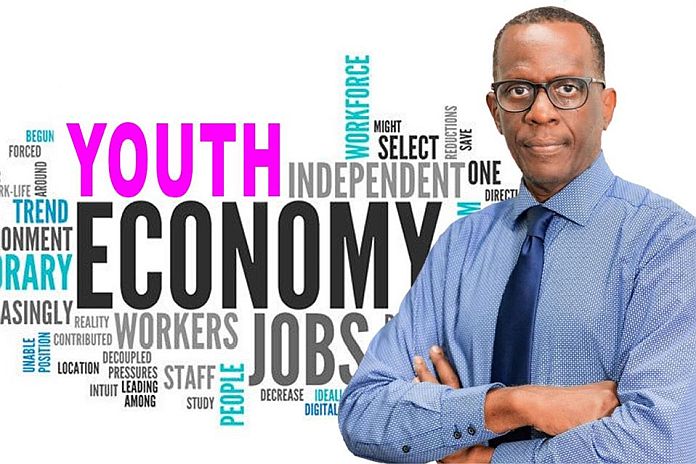 The funding of a vibrant youth economy to create sustainable employment for young people in the activities in which they have a special interest such as sports entertainment, designing, creative and cultural activities and information technology, will go a long way in building self-reliance and a sense of achievement among our young citizens.
With the lessons of the fall-out from COVID-19 still with us, we should reduce our dependence on tourism by fully exploring new economic opportunities in food production, fish processing, the medicinal cannabis industry, the blue and orange economy and by placing more importance on agriculture.
In protecting the independence of our country in the short and long term, we must practice fiscal discipline, transparency and accountability in the management of our economy and place the interests and well-being of the people at the centre of our economic policies.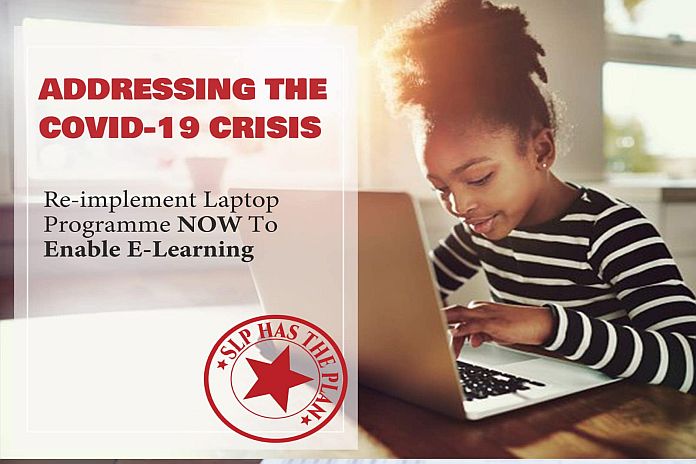 The education challenge
In preparation for the new demands of the business environment and a world economy changed by COVID-19 and information and communications technology, we must revolutionize our education system at all levels.
As our Nobel Laureate Sir Arthur Lewis, wisely said, "The fundamental cure for poverty is not money but knowledge".
From its inception, 70-years ago, the Saint Lucia Labour Party (SLP) embarked upon educating the poor and marginalized, and today, [it] remains committed to following that same tradition.
We envisage a new education system which will produce at least one University graduate per household and train our young people to be adept at critical thinking and problem-solving.
We must produce educated and trained people for the modern world of work. In this technologically driven world of learning and working, the reinstatement of the one laptop (tablet) per child programme in schools, will, therefore, be an imperative.
The challenge of education is not just to adapt to ICT and digital demands of this century, but to remember the stories and lessons of our past. Too many of our people, especially the youth, know too little about their history. In the building of an independent nation, our people must have a sense of history and identity, and therefore, African and Caribbean history must be taught at all levels of our education system.
We should readily engage the Folk Research Centre as collaborators in this process of education and work with them in the rebuilding of their burnt headquarters.

Conclusion
These challenging times call for competent and caring leadership. It is a time for truth, transparency, empathy and compassionate leadership that prioritizes life, health and the safety of the citizens.
It has been a long journey to independence which had its beginnings in the 1930s when trade unions and other political and civil society organisations began to pressure the British colonial government for representative government and later the right to vote.
We must give thanks to George F. L. Charles, a selfless, humble and caring leader, and first chief minister, who was in the vanguard in securing our right to vote seventy years ago this year, a milestone moment along the road to independence.
We must also thank our first prime minister Sir John Compton, who carried the final baton across the independence line.
It is now for the rest of us to keep the vision and sense of nationhood, and so I pledge to continue the work of nation-building and giving real meaning to independence.
As we observe our 42nd anniversary of independence, let us strive to become a more honest, compassionate and caring society, a society grounded in truth where opportunities are available to all the people who seek it.
And as we struggle to grapple with our present difficulties, let us re-commit individually to the words of our national pledge: "I proclaim that I will serve my country with pride and dignity and will defend it with vigour and valour in the pursuit of excellence, justice and equality for all."
Let me wish all of you a peaceful and blessed 42nd anniversary of independence and remember to stay safe by observing the COVID-19 protocols.
Related: St Lucia's 42nd anniversary of independence: Facing our greatest challenges: Part 1