By Caribbean News Global

LONDON, England — The unique nature of the COVID-19 crisis poses new opportunities for Grenada's Citizenship by Investment (CBI)/E-2 visa programme, to continue real estate investments, job creation, infrastructure development or investments in government bonds towards economic viability of the Caribbean. Considering coronavirus (pandemic responses) crisis management, Grenada's reassurance in times of crisis offers unique flexibility, once a preserve enjoyed by American passports holders.
Grenada's (CBI)/E-2 visa programme increases access, overcome travel bans and mobility most travels and investors depend on to sustain lifestyles.
Travels, investors and US citizens face many demands and expectations for health and safety, work-life balance, and the continuance of business more demanding during COVID-19. Others worry about the impact of US politics on the global stage, wealth planning, mixed-nationality relationships, and family cohesion even more relevant that Grenadian passport holders enjoy with ease of comfort.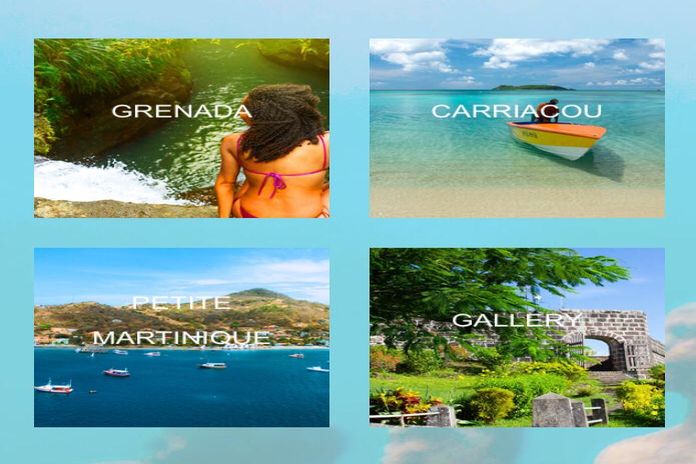 Grenada, Carriacou and Petite Martinique, recently received the World Travel and Tourism Council (WTTC) approval to use its WTTC Safe Travels Stamp. This is in recognition of enhanced health and safety measures and safe, gradual plan in restarting the tourism industry.
Patricia Maher, chief executive officer of the Greater Toronto Area (GTA) said: "We are delighted to be recognized internationally by the WTTC. The ministry of health, tourism and civil aviation and the Grenada Tourism Authority have worked closely together to develop protocols for a new way of doing business in the Tourism industry and train and certify more than 1800 personnel. Our partnership has brought us this recognition."
Economic recovery will take time to return to pre-COVID-19 levels depend on both economic vulnerabilities to the COVID-19 response and the prevailing macroeconomic outlook in their respective industries. The path of the economy many economist forecasts — will depend significantly on the course of the virus.
The coronavirus pandemic has limit American passport holders the privilege of hassle-free travel around much of the world. Metropolitan governments have restricted people to limit non-essential travel to Europe, Asia while some Caribbean islands have restricted US citizens travel; others aim to boost internal tourism and regional business.
Grenada offers travels US citizens and investors the mobility of second citizenships with access to 140 countries and major cities. Further, the CBI/ E-2 visa programme, the only of its kind, to offer the mobility not associated with restricted access and travel to major marketplace for American passport holders.
While the virus is moving faster than policymakers, Grenada's CBI / E-2 visa programme offers a full range of tools to support socio-economic, second citizenship and mobility for real-time work-life activity. Thus, providing the alternative that placed many travels and business operations in a dilemma over – who can travel when and where, due to the coronavirus pandemic.
In the era of COVID-19, and the need for crisis management, the concept of remote-working, residency and citizenship, Grenada's CBI/ E-2 visa programme is seeing a surge in interest. Grenada affords global mobility, investment returns, the opportunity to facilitate domestic economic development with the unique opportunity to live in the US, CARICOM/OECS countries, among others.
While many acquire a second citizenship for visa free travel to major markets, and to diversify their investments, applicants are also mindful of a possible second wave of COVID-19 this winter. Grenada's has shown its ability to quarantine efficiency, healthcare readiness and government efficiency to protect is citizens, recognised as a preferred, if not, the safest countries in the world.
Grenada's CBI program is considered one of the best globally in terms of affordability and the opportunities of visa-free access to more than 140 jurisdictions around the world, including to Europe's Schengen Area, the United Kingdom, Brazil, Russia, and China. Grenada is accessible from major international cities including Miami, New York, Atlanta, Toronto, London, Frankfurt, and the Caribbean.
CBI investors have two investment options: (a) donation of USD$ 150,000 to the National Transformation Fund (NTF) established by the government or (b) investment of USD$ 220,000 in the real estate development approved by the government. Grenada allows dual citizenship. There is no inheritance, income, or wealth taxes. Investors can include dependents in the CBI application, including spouse, children, single siblings (without children and above the age of 18) and parents no matter of their age.
As the Spice of the Caribbean, Grenada's economic citizen's application process takes 60 working days. Successful applicants are eligible to apply for the United States' E-2 visa. Grenada has the Investor Visa Treaty with the USA. Child dependents over the age of 18 will not be required to be enrolled in college or university.
Grenada's CBI and governance reputation management are best in class, as successful applicant echo the best Grenada has to offer its people, investment culture, global mobility, genuine Caribbean life, and a stable business atmosphere.
Pure Grenada, the Spice island of the Caribbean, provides visitors with limitless opportunities to explore, relax and unwind. Grenadian economic citizens enjoy the same, with no restrictions on dual citizenship.