By Matt Yu and Kay Liu
Taipei, TAIWAN, (CNA) – Four food trucks offering delicacies from three of Taiwan's allies in Central America converged in Taipei on Sunday, on the final leg of a nationwide tour that lasted nine weeks, according to the organizers.
Since April 2, the four trucks have been traveling separately across Taiwan, offering residents a taste of the food and cultures of Belize, Honduras, and Guatemala, said Augusto Hung-Ta Liao (廖鴻達), executive director of the Central America Trade Office (CATO) in Taipei.
On the weekend stops at 66 locations over the past nine weeks, tens of thousands of people got a chance to sample specialties such as Honduran coffee and baleada, a type of taco, Eny Bautista, Honduras' ambassador to Taiwan, said at the final event in Taipei.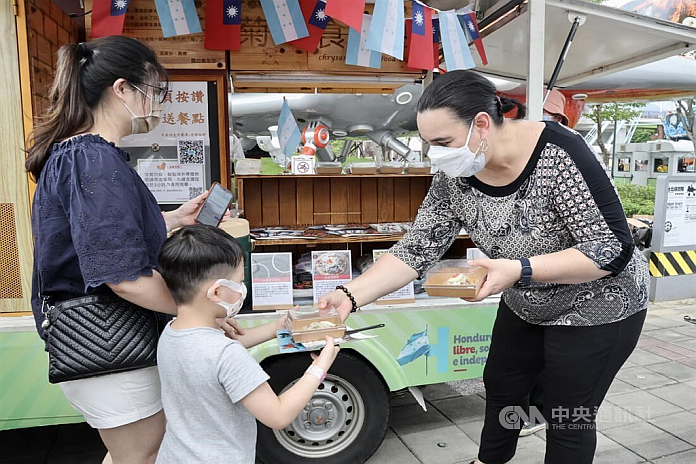 At that event, the four trucks converged on Taipei Children's Amusement Park, offering free food and drinks, while students from the three Central American countries performed traditional dances of their home countries.
Liao said that while some planned stops at schools has been canceled due to the domestic COVID-19 outbreak, the food buses managed to tour all 19 cities and counties on Taiwan proper.
On Saturday, the food trucks went separately to New Taipei, Taoyuan, Yilan and Hsinchu, according to CATO, which promotes trade and tourism between Taiwan and its Central American allies.