MEXICO CITY, Mexico (TeleSUR) – Rejecting the US economic blockade against Cuba and reaffirming Argentina's sovereignty over the Malvinas islands, representatives from the Community of Latin American and Caribbean States (CELAC) concluded the bloc's VI Summit chaired by Mexico on Saturday.
Mexico's foreign minister Ebrard explained that officials from 31 countries signed a Joint Declaration of 44 points and special accords. Besides the allocation of US$ 15 million, the Summit approved the creation of a regional health regulatory agency to combat the COVID-19 pandemic and future health emergencies in the region. Ebrard described the constitution of the Latin American and Caribbean Space Agency as a historic achievement to boost the region's scientific development.
"If anything has brought us together, it has been the pandemic. The region has more COVID-19 related deaths than any other region in the world," Ebrard said. "It has been extremely difficult to get vaccines. It has been unfair, abusive, that so many countries do not have vaccines."
The Joint Declaration also approved an integrated fund to deal with natural disasters, a common position to demand access from the International Monetary Fund (IMF) to short-term resources.
The Mexican government will work to provide CELAC with a government structure to implement the organization's agreements.
"The Joint Declaration is a call to consolidate our voice, our weight to do positive things, to cooperate, and to make our way in the unjust world we live in today," Ebrard stressed.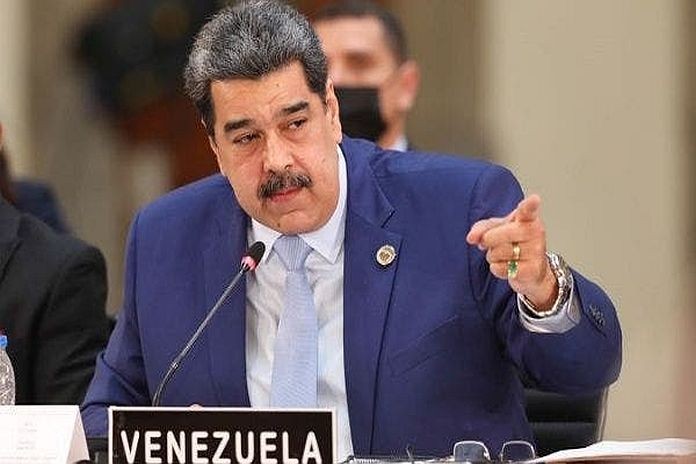 Meanwhile addressing the VI Summit of the Community of Latin American and Caribbean States (CELAC), Venezuela's president Nicolas Maduro reiterated the need to set up a "powerful" bloc's General Secretariat to promote the region's multilateralism, integration, and cooperation.
"I propose the constitution of CELAC General Secretariat with sufficient power to take the reins of the construction of what is the dream of Latin American and Caribbean integration," president Maduro said.
The Bolivarian president vowed for the resumption activities by Ministers Councils on economic, social, and political issues to address the proposals on trade integration and economic development.
President Maduro took also the opportunity to thank the Mexican government for supporting political talks between representatives of the opposition sectors and the Venezuelan government in recent months.
Replying to arguments related to human rights and democracy promotion, the Bolivarian president assured Uruguay's president Luis Lacalle Pou that Venezuela is open to a sincere debate without interference.
"We must turn the page on the divisionism that has taken hold in Latin America, the harassment of the Bolivarian Revolution, and now the incessant harassment of the Cuban and Nicaraguan Revolutions," president Maduro stressed.
He also regretted that Brazil's president Jair Bolsonaro excluded the South American nation from the CELAC forum, noting that the decision was a clear negationist and divisive move.