By Denys Springer
Renowned Caribbean Statesman have raised varying viewpoints, and continue with the idea that Caribbean countries should come as one under CARICOM and turn to China lock stock and barrel.
The thinking is however absurd and unwarranted. The European Union differ in their best interest. There are many issues they speak-on with a united voice but there are certain areas that are still left to individual countries to decide in their national interest.
The acceptable incessant is that China's aid and investment come with political and economic conditions. Also, China exports both material and labour for the same purpose. Many are of the view that Chinese diplomacy has not impacted and empower their recipients. The majority of Saint Lucians have been exposed to China's way of thinking when Saint Lucia – China shared diplomatic relations. Most of the labour, products and material came from China. And were isolated in an enclave on various construction sites.
Taiwan on the other hand provides infrastructural development projects to its allies under internationally accepted practices, i.e.., constituency development fund, technology, healthcare, and agricultural assistance. The work is carried out by local contractors, using local labour and available products. Suppliers and material are sourced on the open market.
It has taken me years, cautiously, to prove distinctive issues of Taiwan (ROC) and China (PRC) and of persons not familiar with the history of the two countries or the situation that exists.
By background on Taiwan-China dates to my first Taiwan Research Fellowship in 2012 at the Institute of International Relations (IIR), National Chenghi University and before that undergoing a diploma at the military academy in Beitou – Fusingang.
As a research fellow, the more I researched the two countries and familiarize myself with their history and culture affirms my foremost expertise in Taiwan/China relations. My second fellowship at the prestigious academy Academia Sinica solidify my research then and now on the culture and identity of the two countries.
With this background, I continue to stand with the 23 million Taiwanese people, notwithstanding the push in the region towards the "one-China policy." Advocating for the Taiwanese people who have shown that they have a rightful place in the world community and probably more democratic than the countries in the Caribbean.
The Organisation of Eastern Caribbean States (OECS) Member States and CARICOM share diplomatic relation with China and Taiwan, with contrasting representation and national interest.
Elaine Chen was emphatic when she wrote that "for the 60 years both sides of the Taiwan Strait have evolved and developed two political entities, which are completely different in terms of values of freedom, democracy and human rights etc,." It is now over 70 years.
It is my view that "as a result of the Civil War between the Communists' and the Nationalists in 1949 on the Chinese mainland, the separation of China and Taiwan is not aberrant in modern history". However, I slightly differ because after the Second World War America decided that they would hand over Taiwan without a treaty to Nationalists led by Chiang Kai Chek after the defeat of Japan. It was not until 1953 that Taiwan was officially handed over at the San Francisco Accord. Not only that, in my research I can find no concrete evidence that the whole of Taiwan ever belongs to China even during the Qing dynasty.
African countries like Mozambique and Zambia have virtually become Chinese colonies, Nigeria, Ghana, etc, the list goes on. Zambia defaulted on loan repayment and now their major electricity corporation is operational by China and so have their government. These countries are becoming China's new colonial strategy. They encourage indebtedness hoping for default and seizing strategic asset. Sri Lanka had one of its ports sized in that manner and now China has a foothold militarily in their country. I also want to remind the champions of China on matters of Tibet; how Muslims of Tianjin are treated and above all how they have treated an agreement with the British on Hong Kong with utter disdain and disrespect.
That same strategy can be seen in other countries around the world.  China has shown the world that they are not a government of integrity and it is only China's interest that matters.
China, especially Xi Jinping, their new Emperor sees Taiwan as a renegade province and continues to play mutually exclusive diplomacy and threats to take Taiwan with military action. They have used every possible means to blacken and undermine Taiwan on the international stage, such as their blocking tactics in the World Health Assembly (WHA) UNFRCCC, Interpol, ICAO and other international forums. China must come to accept that the two countries do not have any jurisdiction over each other for the past 70 years.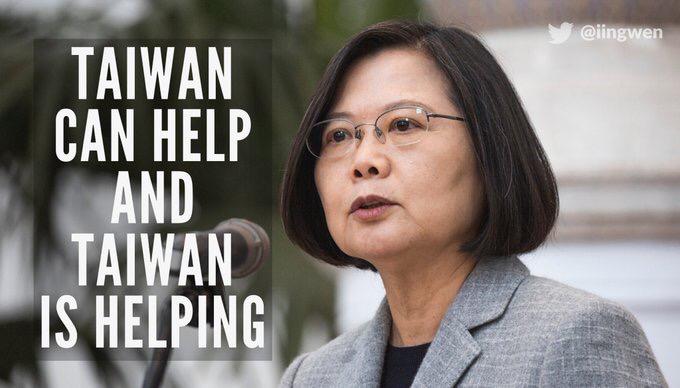 Taiwan currently ranks as the world's 14th largest economy, 16th largest trading nation and stands as one of the top 20 sources of foreign investment. Taiwan is the world's fourth-highest country in new technology. Taiwan is an excellent model for many developing nations, moreover, CARICOM and the OECS.
Taiwan has successfully contained COVID-19 pandemic, considering that they are only just over 100 miles from China. Taiwan continues to prove that it can help, and is helping the world combat COVID-19.
Countries with diplomatic relations with Taiwan are far better off because their assistance has no strings attached; seeking voluntary support from these countries on the international stage. That is not too much to ask.
Hail Taiwan – Ilha Formosa – the beautiful country.