By Caribbean News Global contributor
ROSEAU, Dominica – President of Dominica His Excellency Charles Savarin condemned recent acts of violence on island in his address Tuesday evening; meantime the Catholic Clergy of the Diocese of Roseau consider it an act of "disgrace and disrespect not only to head of the Catholic Church in Dominica but to the clergy and the lay faithful as well when, on Monday, December 2, 2019, on their way to the airport, Bishop Gabriel Malzaire and Cardinal Kelvin Felix were confronted by a group of protesters in Marigot and subjected to insults and embarrassing questions."
Of concern to many here in Dominica, especially during the past days is the issue of electoral reform. 
"More recently at the diocesan celebration of Christ the King he quoted the Code of Conduct prepared by the Dominica Christian Council and the Association of Evangelical Churches. We wish to remind all citizens that "our duty as clergy is to recognize that our basic obligation is to promote unity in our communities," and secondly "to refrain from saying or doing anything likely to be interpreted as partisan politics.
"We encourage all people of goodwill to continue to pray and work for free, fair and peaceful elections, and that "we accept the verdict of the majority even if it differs from the way one has voted according to one's conscience," the Catholic Clergy of the Diocese of Roseau said in a statement.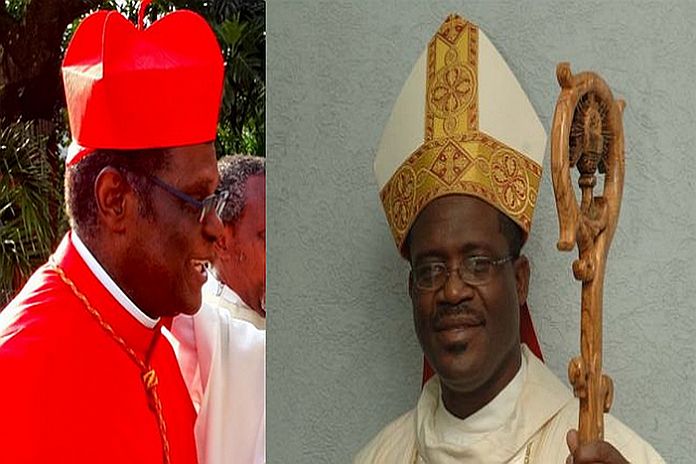 President Savain said, "I have seen videos of disruptive behavior in Marigot. I have also seen videos of the Bishop of Roseau being harassed and verbally abused in the most shameful manner by the protesters in Marigot." He continued, "This is reprehensible behavior which I condemn without reservation."
"In this regard, I command the police high command and rank and file for their restraint," Savarin stated. Resurging the nation that "all systems are in place for general elections carded for Friday 6, December 2019.
"We all have a responsibility to abide by the provisions of the law and to promote the upkeep of law and order throughout this land that God has blessed us with," Savarin said.
On Tuesday, High Court Judge, Justice Bernie Stephenson, ruled "that once the president has issued the writ, the court cannot intervene" and subsequently denied an application to grant an injunction to stop the December 6, general elections.
"This court cannot intrude on the elections once the writ has been issued by the president. I understand that the applicants may have legitimate concerns but that can be done otherwise and that is after the election, via elections petition and so, declare that this court has no jurisdiction to grant the reliefs sought," the Judge stated. Lawyers for the applicants have indicated that the appeal will be lodged within with the Eastern Caribbean Supreme Court (ECSC) based in Saint Lucia.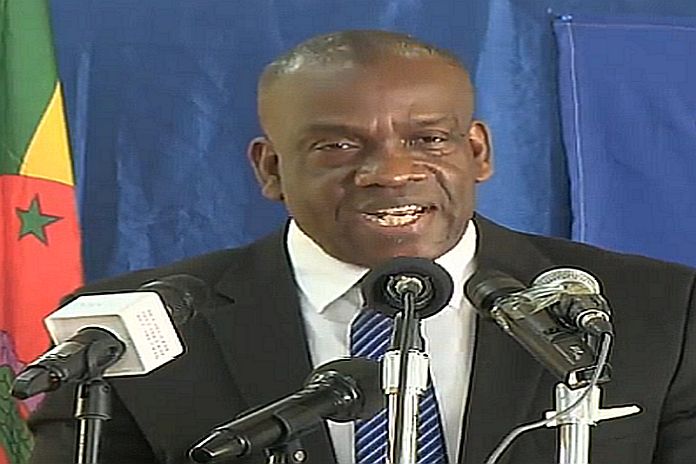 Meanwhile, opposition leader Lennox Linton in responses to prime minister Roosevelt Skerrit address Monday evening, calling on Linton, Edison James, and the UWP to bring an end to this "lawlessness," said Skerrit. "I am calling on them to tell their supporters to stop. I am calling on Linton and the UWP to put Dominica first."
Nonetheless, Linton said: "Roosevelt Skerrit's attack on the people's right to free and fair elections and his unrelenting assault on the constitutional law and good governance have provoked the people to resist, protest and demonstrate as they stand up for Dominica."
Marigot, according to Linton, "has been oppressed and abused, hated and denigrated and denied of their fair share of national resources from the Skerrit administration for 20 years, were provoked into resistance.
"What happened in Marigot yesterday (Monday, December 2) didn't start yesterday," Linton argued. "For years since the Dominica Labour Party (DLP) went into what is called the upgrade of the Melville Hall Airport more than ten years ago, that problem remains and has not been corrected," he said.
Justice is also part of its modus operandi Linton contends. " It also informs how we operate and the people of Marigot are standing for issues of justice that need to be addressed."
"Before we start talking about peace," Linton said, "The UWP supports peace in Marigot and everywhere else in Dominica, but I support justice first. When people stand for rights and justice, I don't have a moral obligation to be talking about peace, because I have been long enough in this world to know there really cannot have any peace without justice," Linton declared.
A commenter on social media wrote: "I have been puzzled for years by this paradox of burning down the house to kill the rat – because I love it so much when so many stores sell rat poison. I am even more puzzled as to why the gentleman would not choose the route of presenting himself, his policies and programmes – as superior alternatives to prime minister Skerrit. And then, use his speaking ability to persuade the population to vote for his party.
"If you have to win an election by destroying the country, perverting people's minds to cause mayhem, erasing the country's image of peace and tranquillity and creating fear, what must the population look forward to? Leopards do not change their spots as far as I know…"