By Caribbean News Global contributor
CASTRIES, St Lucia – The volatility of the Ministry of Health and Wellness (MOH) reporting COVID-19 cases continued on Valentines Day, in like manner to the political and economic expediency of a bad prescription by the Government of St Lucia (GOSL) to the country.
On Sunday, February 14, 2021, the MOH announced 32 new cases of COVID-19, from a batch of 200 tests conducted on samples taken during the period February 1 to February 12, 2021.
According to the MOH reporting standards, "confirmation was also received [today] of the recovery of 124 individuals bringing the total number of active cases currently in the country to date to 718. Two of the active cases are in critical care at the Respiratory Hospital and all of the others are presently stable. The new cases bring the total number of cases diagnosed in the country to date to 2519."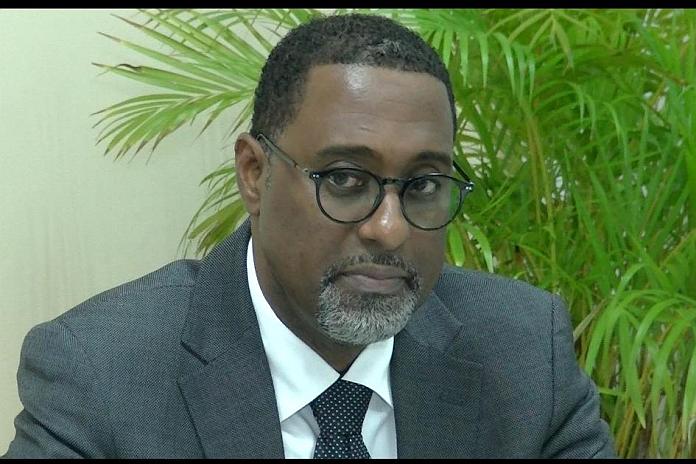 Prior to the MOH announcement, Dr St Rose in a Facebook post affirmed that COVID-19 is out of control in Saint Lucia.  
"Increasing numbers means more sick people, increased hospitalization and deaths including frontline workers. The already decayed healthcare delivery system is burnt out and cannot cope with the increasing numbers. We are on a disastrous course. St Rose advised that "the Government of St Lucia (GOSL) needs to pause, listen to the voice of reason and reset … short of having gone rogue, they must be reminded of their responsibility to handle the pandemic properly," he warmed. "Simply put, they've dropped the ball."
Dr St Rose further appealed with citizens to please follow the protocols for your own safety and that of your family and everyone else. And effecting on practical experience, offered the following for consideration:
Shut all the borders immediately for a minimum of two weeks and monitor for any breaches. Place a temporary ban on staycations and tourists for a minimum of two weeks;
Institute practical restrictions on movement (curfew/lockdown/stay home) of citizens for a minimum of two weeks. Protocols are weak and will require strengthening and robust implementation;
Institute a mechanism for community-wide testing;
The GOSL must find the money to test and protect the citizens;
Revisit the quarantine rules as they are not working and are creating more anxiety and increased risk of spread.
Vaccination campaign
Further to the pronouncement by the GOSL that AstraZeneca vaccines will be forthcoming form the following markets:
COVAX Facility:74,000 – AMSP CARICOM: 35,739 – Government of India: 185,100;
Saint Lucia has been at the mercy of the prime minister of Barbados Mia Amor Mottley and prime minister of Dominica Roosevelt Skerrit, sharing 3,000 doses of Oxford AstraZeneca with the people of Saint Lucia.
Meanwhile, the GOSL announced a COVID-19 political vaccination campaign via a pre-registration process "to ensure smooth planning and coordination of vaccination."
The registration link is available here.
Citizens have since questioned the use of a well-know survey company, allegedly attached to the administrative function of GOSL and the political apparatus of the United Workers Party (UWP); in addition to the political messaging of the UWP graphics associated with vaccinating 1,500 front-line workers.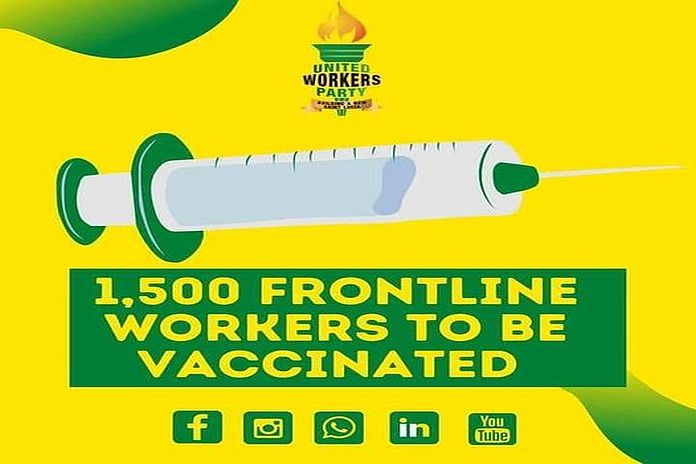 This situation has intensified trust issues with the GOSL.  
"… this should only be done on a national platform carrying the flag of Saint Lucia rather than any party symbol. Obviously, this administration has not got the message as yet that it needs to lead by example and stop this nonsense,", Dr St Rose, added. "This is not acceptable both from a government and at a party level. Healthcare is everything "political" which must never be conflated with "partisanship". Healthcare knows no colours and does not discriminate. Our healthcare crisis is a national imperative."
Dr St Rose cautioned:
"A COVID-19 nation-wide vaccination campaign is needed as there is not yet an acceptable level of public buy-in arising from distrust and dishonesty in what can only be described as poor communication strategies.
"The GOSL needs to urgently secure the procurement of much more vaccines than it currently has with clear endpoints for achieving a desirable outcome. The threshold for acquired herd immunity must be met. The overall goal is to have every citizen vaccinated."
The expertise of Dr St Rose instructed the GOSL as follows:
There must be a comprehensive plan and protocols for the reopening of our borders with, PCR pre-testing, robust second testing and mandatory minimum quarantine time for all arrivals;
Provide relief assistance to COVID affected citizens especially the unemployed, poor, marginalized and vulnerable citizens;
Pay attention to incentivizing and investing in the local (farming, fishing, agro-processing) economy.
"We need an urgent course correction; political and economic expediency is a bad prescription." In a pandemic, said Dr St Rose, "lives matter most, so we must prevent, contain and mitigate now."