By Dr Alphonsus St Rose, Independent Candidate for Choiseul/Saltibus

My people of Choiseul/Saltibus and by extension fellow Saint Lucians, here's to a happy 42nd independence anniversary! And what does this really mean in its true context?
Are we supposed to celebrate with zeal and exuberance while oblivious to the necessary reflections of a journey that speaks to our harsh every day realities? Looking back at our successes and failures both on an individual, collective and national level, it has been nothing short of a rollercoaster of bittersweet experiences.
Independence must mean to us, a fundamental ability and right of all citizens to equitably and fairly access opportunities in pursuit of their happiness. It also requires an understanding of who our elected leaders are as well as how they function in our midst, for we do not have the luxury of allowing them to think that our future can simply be outsourced.
We are now faced with celebrating our love for fellow citizens and country in very peculiar circumstances (the COVID-19 pandemic) that demand of us, our greatest cooperation and resilience. The primary objective now is to eradicate an existential threat, COVID-19, in order to save lives, primarily, and not economies over lives. What will define us as a people will be our humanity; the decency, honour and respect with which we treat each other is key, for this is a moment and time of urgent necessity.
It is now time for the government of Saint Lucia to take full responsibility for the disastrous war on COVID-19 as the livelihoods over lives mind-set, driving bad policy decisions, has today failed us and is responsible for our continued rising numbers. Our government is complicit in this potentially dangerous and irresponsible approach to protecting lives and livelihoods by misrepresenting the context in which we need to coexist with COVID-19.
The national public health policy framework I have spoken about is non-existent. The protocols are weak; they are being diluted and manipulated to respond to political and economic considerations of the day rather than being in the people's best interest. It lacks a foundational structure to sustain it through border closure, second testing, mandatory quarantine for visitors, community-wide testing, a nation-wide vaccination campaign and the strictest adherence and monitoring for quality control purposes to appropriately drive and inform good policy.
Even the COVID-19's statistical data (as contaminated as it is), has the chief medical officer and the political directorate at variance with each other in its interpretation and application in framing onward policy decisions. This is cause for concern as it underpins a level of irresponsibility and recklessness we can ill afford.
Forty-two years of independence is a time to reflect on a journey that has left us with some deep emotional scars (stemming from a history of slavery and colonization) and a residual impact that has insidiously damaged our sense of self, a history that must never be repeated, but which will also require a consciousness and awareness to help us understand that our battle is far from over.

Where are we today as a nation?
I contend that successive administrations from 1979 to present have not delivered our small island state and the people from the exploits of poverty, inequality, the ravages of climate change, political tribalism and now the COVID-19 pandemic.
We the people have suffered the indignity of a lack of equal opportunity access to affordable and quality education, healthcare, social justice and economic prosperity because our policy decision-making spaces have become occupied by special interest concerns, thanks to our elected leaders, who have not stood up for us, let alone made us a priority in this land of our birth.
All policies will affect our daily lives and our livelihoods positively or negatively. Who enact these policies, if not our governments comprising of our elected leaders? Who but our elected leaders have the sole authority to change these policies in our collective best interest or to adversely disadvantage us as a people? Sadly, the people are yet to accrue dividends from their vote.
Has our education system served our national purpose and has it connected us to the demands of the real world? Are we satisfied after 42 years of independence with the quality of our human capital from which our leaders have to be chosen, leaders whose exploitation of the people can compete with that of the colonizers, minus the physical abuse? Reflect on our inability to feed ourselves (not because we cannot) while our leader boasts of "the highest per capita GDP of Nobel Laureates" in the world.
What about our critical healthcare delivery system? Is that what our people deserve after 42 years of independence, 12 years of which spanned three administrations and millions of dollars wasted, while we await the completion of the St Jude hospital rehabilitation project?
We must determine whether after 42 years of independence we have grown accustomed to living like the Wild, Wild, West where corruption, lawlessness and malfeasance in public office abounds. Honesty, transparency and accountability in public office is lacking and there are no serious consequences for the actions of public officials. The good, the bad and the ugly are now living in intertwined disharmony.
Unemployment (and especially of the youth) is rising, our poverty pool is widening, the average household income is dropping and the wage disparity gap is widening. We own and control less businesses today than we did 30 years ago, as we are quickly being dispossessed of any and everything that we consider of value to us. Our country Saint Lucia, is defined today as a "destination". Is that supposed to instil a deep sense of pride in us as a people while we ignore the perils that perception has caused at the highest level of decision-making?
Surely, we can and must do better.
In this 42nd year of independence, we need a reset. We need to reposition our people and find ways and means to assist them transition from workers to owners, as we cannot be just suppliers of labour. We need to revisit our economic model that supports a trickle-down system that has not worked and will never work for most of us. We cannot allow bankers to continue to make it easier to borrow money for a car and carnival than to invest in a business or education, because this kind of abusive thinking does not help our people to develop and advance on a deeper level.
A reset must mean getting more out of our investment in education, healthcare, a diversified and sustainable local economy, social safety nets and maintaining law and order, to name a few issues.
Let us be inspired and motivated by the power of example to believe in our resilience and in the notion that we can and we will. All of this would be much easier if those who have caused the tribalism and divisiveness (our leaders) can heal the nation and bring the nation together for the sake of all.
To all our leaders I say, we, the people have already come of age, and we will settle our differences not with vitriol, deceit and inhumanity, but with a vote at the ballot box!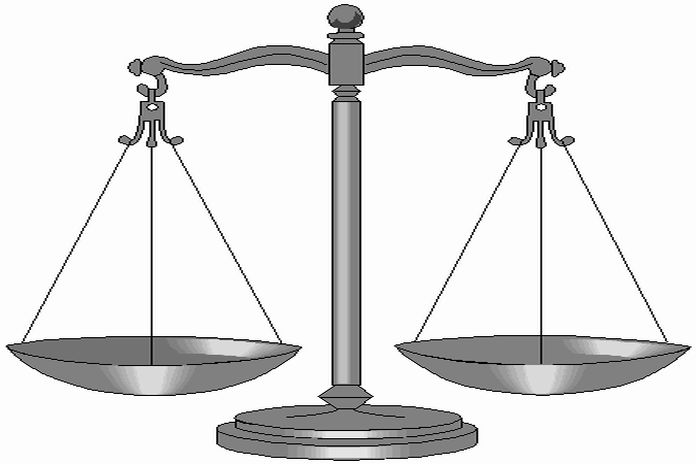 Please, everyone should register to get vaccinated. It is safe and I trust it sufficiently to have taken it myself, if that is any measure of reassurance to you the public. My professionalism certainly does not allow me to mislead you or misrepresent the facts. It is important to get us to the critical threshold to attain herd immunity which is a desirable and necessary societal objective in the war on COVID-19. Continue to be safe by following public health protocols.
ONE PEOPLE, ONE NATION, ONE LOVE!