By Hen House Studios
A father of Nyabinghi drumming and a key figure in the rise of reggae music, Jamaican native Ras Michael returns with his 27th album, "Live By The Spirit."
Nyabinghi is the rhythmic precursor to reggae, ska, and rocksteady. In Jamaica, it emerged within early ceremonial Rastafarian gatherings. Repeating bass drum in tandem with elastic hand drum patterns and hymns brought people together in congregation, release, and worship of Jah. As Rastafarianism spread so did Nyabinghi. In the 50's count, Ossie made the first Nyabinghi recordings. Soon after Ras Michael and his band the Sons of Negus infused the percussive form with jazz and blues sensibilities, propelling the rise of reggae and its relative genres.
Ras Michael would go on to become the first member of the Rastafari movement to host a reggae radio program in Jamaica. Collaborations with Bob Marley,  Peter Tosh, Burning Spear and more soon followed.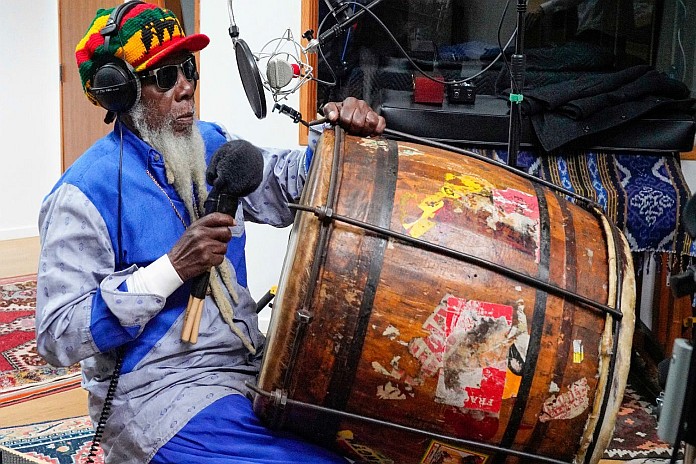 With hand-beaten rhythms again providing the foundation; Live By The Spirit reinvigorates the Nyabinghi spirit. Ras Michael is joined by Santa Davis  (drummer for Peter Tosh, Ziggy Marley), Black Panther soundtrack drummers Magatte Fall and Malick Sow, Alphonso Kirk (alto sax), Junior Milton Smith (bass guitar), Stevie Verhault (guitar) and more for a hypnotic nine-track journey.