By Dr Gerard Jean-Jacques
The context for small island developing state (SIDS) today, is characterized by agential action that leads to climate change and its attendant miseries, digital revolution and artificial intelligence and their implications for labour and agricultural output, nationalists, and neo-colonialists.
Consequently, the traditional partners of the SIDS community have either turned into themselves from pressures within their borders to do so or have reduced some of their seemingly generous deeds and where they do continue to give. Many who do so, insist that small states embrace philosophies that are either alien to, or incompatible with their culture.  Nevertheless, if the geo-political context is fraught with these challenges, it also offers opportunities for new spatial arrangements among global actors. In brief, this is the context in which these states exist.
Based on this background, it is possible to argue that the ideal-type leader must be grounded, that is, in contact with the proverbial 'man in the street' and in-tuned to his needs and fears; must possess knowledge and understanding of modern technologies (here used in the sense of organizational theory to mean systems and processes), their interconnectivity, and their implication, must possess qualities that promote empathy, welcome engagement, peace, civil discourse and certainly, must be networked.
Let us examine each of these qualifying components
Grounded
One perspective of democratic political representation suggests that the parliamentary representative is a "man of the people and by the people." This suggests that the leader shares key features with the constituents whom he wishes to represent; especially, their beliefs and culture.
This contemporary perspective of representation becomes more complex however, when one considers global trends of mass movements of people either forcibly or voluntarily; the popularity of alternative routes to citizenship, which change the conceptualization of "national borders" and the reach of political representation; the post-modern views of gender and of carbon neutrality, their related concepts and politics of "the other." The cumulative effect of these factors is that a head of government is even more challenged to remain au courant with the diverse needs, fears, and aspirations of all his constituents; he is challenged to remain "of the people."
Yet, this is precisely what a head of government is expected to do. He must know his constituents as reasonably as this is possible so that he may speak for them in a voice that they, also, will recognize. This ability to know and to speak on behalf of the other is only developed through a deliberate effort, personal and structural at remaining connected to the electorate within the minimal degree of separation.
Knowledge
Once he has "connected" with the voter and is engaged in a conversation about the needs of the latter, the leader must have the capacity to juxtapose the message from the voter to previously established knowledge on the issue, select from among known feasible next steps and take action. This is where the element of "education" becomes critical. Formal education exposes Man to knowledge and it conditions the human mind to go through various cognitive processes that we know as "thinking" and "analyzing."
It is possible to acquire knowledge and to develop critical thinking skills without formal education. However, modern higher education programmes have been so designed that the learner develops lateral cognitive skills about policy issues that are all interrelated in a manner that is not likely developed in informal education. It is in this way that a higher education degree can build the capacity of a party leader and transform him into a "suitable" leader for today's world, capable of maneuvering knowledgeably and skillfully the myriad complex issues in ways that redound to benefits for his people.
Temperament
Notwithstanding university qualifications, a prime minister who lacks the emotional intelligence, the calm, and the tact will not adequately connect with his constituents and his partners. Leaders know this. This is part of the reason that we see them visiting sites after crises to hug, kiss, cry with, listen to, and eat with victims.
Roosevelt Skerrit, prime minister of the Commonwealth of Dominica would likely rate highly in emotional intelligence. In like manner prime minister Justin Trudeau of Canada, and Mia Motley of Barbados. This ability to relate to the other on a psycho-emotional manner is all the more important that the smallness of societies in many island-states typically imposes a natural relation and cohesion among people that themselves, impose their own rules for human behaviour.
Citizens grow up knowing each other and therefore, it becomes politically risky to appear insensitive, uncaring, or aloof. Additionally, in a climate of increasing conflicts over resources, which has been exacerbated by climate change, a leader who lacks the psycho-social skills to speak without injuring will likely be isolated and will not receive the political support required from institutional arrangements that exist for this purpose; unless, of course, that leader is the president or prime minister of a superpower. A high level of psycho-social skills is therefore a necessity especially for the head of government of small island states like Dominica.
Networked
These skills become critical in developing and maintaining resourced networks that will facilitate the development agenda of small island states; in addition to, the challenges posed by climate change, small island states are very vulnerable to the actions developed countries may take locally.
The history of the demise of the banana industry in the Eastern Caribbean is in part a testament to this.  Their political survival and economic survival are therefore hinged on favourable relations with partners who can truly help advance their agenda. CARICOM is aware of this. It seems it maintains excellent relations with the European Union (EU), the Organization of American States (OAS) and other regional and international entities. Again, the Dominican example is relevant.
Skerrit is a sterling example of a prime minister who is strategically networked. This is manifested most clearly in the inflow of tangible support in the aftermath of the two most recent disasters wrought on the island; Tropical Storm Erika in 2015 and Hurricane Maria in 2017. Within a few hours of the passage of the latter, Skerrit was in direct contact with regional leaders, resourceful and well-connected international friends, key regional and international entities.
This was achieved not solely because Dominica is a member of the United Nation (UN) but because of years of a deliberate policy of maintaining a diverse and broad network of partners who can facilitate the island's development. For Dominica, this network has resulted in tremendous support that has seen the island rebound from a 227 percent loss of GDP in September 2017 to projected nine percent economic growth in 2019, hardly two years later. Quite an impressive response to a monster storm.
A discussion on the "suitability" of a leader of a political party in a small developing state for the position of head of government is consequently, an issue that must be addressed not solely from that individual's academic qualification but from a fit between the above four agential features and the geopolitical climate in which they exist.
This discussion is of critical importance for Dominica and the wider Caribbean because it forces the electorate to ruminate critically and strategically on the type of relations that they wish to see between the state and citizens. The image that they wish to portray of their islands (which would be reflected through the quality of the engagements between their head of government and others), and their survival, literally, in a world that is threatened by increasingly violent manifestations of climate change and that is becoming more inward-looking.
In concluding, we inevitably return to our four-point framework (Grounded Knowledge, Temperament, Networked), if only to apply it to current events in our respective jurisdictions.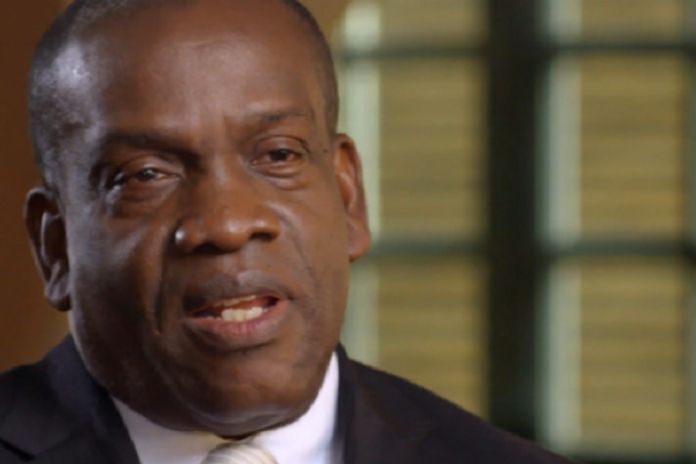 It appears inconceivable that the Dominican electorate would consider electing a candidate who lacks the basic discipline, skills, and knowledge gleaned from higher education to analyze current events, propose viable solutions, and interact with his peers in an era when these are most needed. It is truly frightening to consider that another Maria-like crisis would affect Dominica and the prime minister would lack the necessary capabilities to connect with the people, design a feasible recovery, mobilize support, and manage the march to normalcy and full recovery.
Surely, it would concern all that a prime minister, a head of government, does not even possess the academic qualifications for the position of an entry level cashier at a local convenience shop.
Every citizen should aim to obliterate from the political landscape the type of "no face, bold face" stellar display of ignorance and denseness by the leader of the Opposition in Dominica during the recent debate of the 2019 – 2020 budget. Still, the effort need not degenerate into another turbulence of emotions, histrionics, and hot air that typically leads nowhere.
Instead, what is needed is a conscious effort among Caribbean citizens to once and for all examine more critically the quality of leadership that they select. What is needed for this era are leaders who are grounded, who inform themselves before acting, who possess a high level of emotional intelligence, and who are strategically networked.
Related: Part 1