On Monday, West Indies cricket was thrown into mourning when it was announced that one of our favourite sons, the great Basil Butcher, had died in the United States.
The legend's son, Basil Butcher Jr, made the announcement which was met with a collective outpouring sincere condolences all across this serene archipelago and the South American mainland he traversed during his playing days. Butcher Snr was a true servant of cricket. He was born to a Barbadian father Ethelbert and Guyanese mother Matilda and found his footing in the game in Berbice. He is survived by Pam (nee Liverpool), his children, Brian, Bruce, Basil Jr and Blossom; and his extended family.
He first represented British Guiana in 1955 as it was before Independence, then made his debut for West Indies on the tour to India in 1958, and ended his illustrious career in 1971 with Guyana in the Shell Shield tournament. Clive Lloyd the legendary West Indies captain today remembered Butcher as a "dependable and solid" batsman who was full of courage and tenacity during his playing days. Lloyd said Butcher's outstanding contribution to the game had secured him a place in any Caribbean cricket Hall of Fame.
"He was very dependable… very reliable… very calm and an excellent player against all bowling – pace, and spin. You could say in many ways he was Mr Dependable of that era in our cricket. It was like the golden era when we had several cricketers from Guyana in the West Indies team – Rohan Kanhai, Joe Solomon, Lance Gibbs, and Basil joined them to make it four," Lloyd said.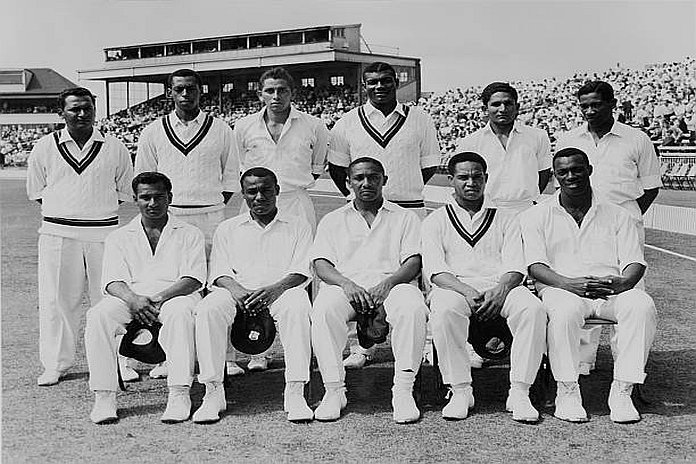 "He was reliable, very professional and someone who would share their knowledge. He did extremely well for Guyana and also West Indies. He made a double hundred (209 not out at Trent Bridge in 1966) and also got a superb hundred at Lords in 1963 to get 133 out of a total of 229 was something truly remarkable. He will forever have his name inscribed on the honour's board the home of cricket ."
The West Indies team in India also paid tribute with a minute's silence during their training session on Tuesday morning at the Dr Y.S. Rajasekhara Reddy ACA-VDCA Stadium in the Indian coastal city of Visakhapatnam . They are expected to wear black armbands during the second One-Day International on Wednesday.
"I offer my sincere condolences to his family and loved ones. We have lost a true stalwart of the game, someone who gave all he had for the game in his native Guyana and across the region," said Lloyd, who made his Test debut on the tour of India in 1966 with Butcher already a seasoned member of the West Indies team.
"He was well-loved and admired. He had fans everywhere … all across the cricketing world. His legacy is that he played a major part in keeping West Indies and Guyana cricket alive. He was part of that golden era which saw the game grow and flourish. He is someone you would describe as a 'Hall of Famer' if there was such a thing in West Indies cricket."
Butcher scored 3,104 runs in 44 Tests with seven centuries on seven different grounds – two in England, two in Australia, two in India and one in the Caribbean. Lloyd described him as an elegant batsman who was strong off the back foot and also scored heavily through the leg-side.
An occasional leg-spinner, the only Test wickets he took all came in one inning – five for 34 against England in Trinidad in 1968. He made his Test debut in 1958 against India at the Brabourne Stadium in Bombay, now Mumbai – alongside Garfield Sobers, Conrad Hunte and Wes Hall and played his last match against England at Headingley in 1969. In his first-class career he played 169 matches and made 11,628 runs with 31 centuries and 54 half-centuries. He received the prestigious accolade of Wisden Cricketer of the Year back in 1969.