SAN JUAN, Puerto Rico – US Customs and Border Protection (CBP) officers seized more than $1 million in undeclared currency found concealed within two wooden tables being transported inside a van destined to Santo Domingo, Dominican Republic on board M/V Kydon.
"The transportation of currency or monetary instruments, regardless of the amount is legal," stated Roberto Vaquero, Assistant Director of Field Operations for Border Security in Puerto Rico and the US Virgin Islands. "However, when entering or departing the US in possession of monetary instruments of more than $10,000 you must file a report with us. The concealment of currency can be indicative that the currency is the product of illicit activities."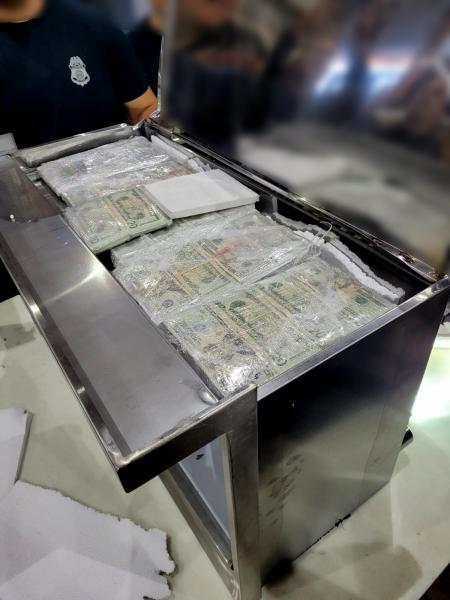 On April 19, during an outbound inspection authorized by federal law, the CBP Contraband Enforcement Team selected a silver-coloured 1989 Ford F800 cargo truck. A CBP K-9 alerted to a smell it is trained to detect for which CBP Officers proceeded to unload the cargo inside the truck.
The K-9 alerted again to two boxes labelled "dining table." Inside CBP Officers found currency amounting to $1,000,100.
Last September, CBP officers found $27 million in boxes bound to St Thomas.
There is no limit as to how much currency travelers can import or export; however, federal law requires travelers to report to CBP amounts exceeding US$10,000 or equivalent foreign currency. If the amount is $10,000 or higher, they must formally report the currency to CBP. Failure to report may result in seizure of the currency and/or arrest.
CBP's mission is to safeguard America's borders thereby protecting the public from dangerous people and materials while enhancing the Nation's global economic competitiveness by enabling legitimate trade and travel.