By Wellington C Ramos
Belize is a country with a population of about 400,000 people. It is underpopulated and there is enough land in the 8,867 square miles, to give each Belizean land to build a home. Besides, Belizean families own farmland which can be subdivided to give all their members a plot of land or parcel of land owned or meant to be owned by Belizeans.
There are hundreds of Belizeans at home and abroad, who are yearning to build their homes but cannot get land to do so. The reasons are; a selfish family member who has the title for the family land and refuse to share it with other family members who are entitled to some of it; a family member who sold the family's titled land without the written consent and approval of all the family members; a family member who had or have access to a government leased property that was given to their parents and sold the lease; a family member who acquired the lease and purchased the land for his or herself; failure of the government to issue ongoing leases to citizens regularly.

The long waiting period for the government of Belize to issue Certificate of Titles to people after they discontinued Fiat titles, and some government employees deliberately replacing the owners of leased properties without granting the current leaseholder prior notice, and no new land designated by the government in the districts for lease distribution and the refusal of land department employees to process citizens documents promptly.
Years ago for Belizeans to get a piece of land, the People's United Party (PUP) and United Democratic Party (UDP) had a 'Lot Committee' in each district to implement the entire process. Under that system, most people got land when their party was in power. If their party was not in power, their applications never got processed while they were told by the local offices that their applications were sent to Belmopan. That system was hated by most Belizeans and the UDP and PUP promised to come up with a more fair and transparent process that never came to reality.
The UDP and PUP still want the area representative to sign off on the land applications where the lot or land is located but if that representative's party is not in power his or her signature has no value. Also, if the representative does not like a person or thinks that he or she did not vote for him or her, they will not get the representative to sign their application.
This is what many Belizeans including myself have been experiencing while trying to acquire land in my country of birth. Almost every Belizean citizen has experienced one of these issues that I have outlined in this article. This is a lot of pain and suffering that we have been going through in our country for years now.
While citizens continue to hope and wait under the Belize refugee program, many Guatemalans and Salvadorans have and continue to come into Belize to get farmlands for their families and themselves. I have nothing against these people but this is not the way that the government of Belize should be treating its native people. We the Belizean people, should not allow these abuses to continue under these two major political parties any longer.
I ask that we organize a Belizean Land Rights Rally. All the issues that I outlined, should be brought to the attention of our elected representatives. We should also give them a time frame to address our land concerns.
A case in point. I bought a lot in Dangriga in the 1990s and have a Fiat. I submitted documents for a Certificate of Title five years ago and I am still waiting for it. How much longer must I wait?
There are many other Belizeans like myself, who are going through this same experience. Without our land documents, we cannot do business transactions. It is now time for all of us to bring our land problems at the forefront of this struggle because we cannot endure this pain and suffering — any longer.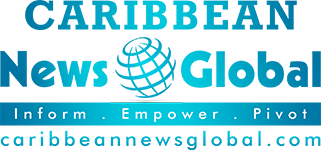 Commenters on Ambergris Caye Belize Message Board reads:
"Indeed we have many titles that were submitted three years ago that we are still waiting on. A simple "lost title" declaration is taking eight months for a replacement to issued. First, registrations are taking many months. And subdivisions? Three years and counting.
We are told there is an expediting system but it isn't working because there is such a huge backlog. The lands department needs to hire new clerks and clear the backlog. It is making life for many difficult because they cannot obtain loans to build homes and it makes my job as a real estate broker very tough because I cannot promise when a title will be clear and delivered.
Now we are finding that the companies registry is backing up and items that would take a day to get are taking three weeks or more. Central Bank authorization letters that would take two weeks are now taking more than six weeks.
The government system is broken and this is one of the areas that creates a huge and constant income stream which would take the financial burden off some of the other areas that we are seeing getting pinched so hard that it is harming the "little guy."
In lands transaction, we see good cash flow and the government should invest in this area to get the bottleneck resolved.
"It is great to see the taxation departments merging for income tax, business tax, and GST – but again, a big part of the collections come from the real estate industry and other supporting industries (think construction work, hardware stores, attorneys, architects, engineers, surveyors) and the backlog at the lands department also prevents these professionals from collecting and paying additional taxes related to land transactions."